Senior Leadership: A Framework for Success
Soccer season is here, and the Holy Family boys team looks to their seniors as guides for a successful year. With ten seniors on the roster, the framework for a great year is in place. Boasting a record of 3-1-2 (3 wins, 1 loss, and 2 ties), the fire have gotten off to a great start.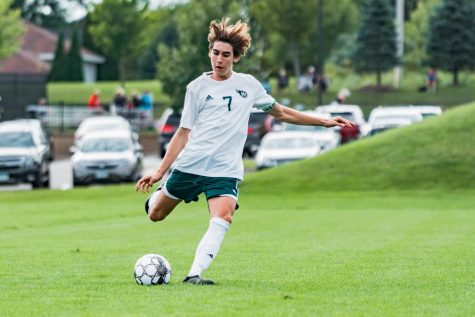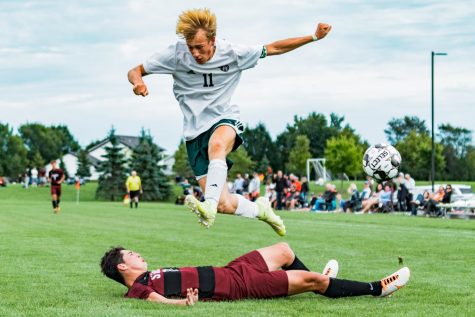 Seniors play a major role in all facets of the field. Senior Sebastian Bojorquez-Rojas barks orders and relays important formations as part of the defense. Also on defense, senior Gavin Lund acts as an enforcer, stopping attacks from the opposing team. Talented senior midfielder Finn Dowling shows an array of dribble moves and passes to progress the ball up the field. Finally, senior Bishop Schugal finishes virtually every attack advance, already scoring an impressive 10 goals through six games.
The seniors are comfortable in their leadership roles, and they plan to lead this exciting team to a State appearance. The Fire are set to continue their two-game win streak Thursday night against Hutchinson in an away game. The next home game will be hosted on Monday vs. rival Waconia… make sure to be there!