Who will be the Holy Family Athletes of the Year
April 24, 2019
Every year, Holy Family Catholic High School awards a senior boy and girl with "Athlete of the Year" honors at Recognition Day. Last year, this award was won by two spectacular...
Tiger Woods Wins the 2019 Masters
April 15, 2019
After battling a back injury for many years, Tiger Woods has recently been working his way back up the leaderboards in the PGA tournaments. Tiger won his first major tournament...
June 6, 2019
So with the school year coming to an end, I thought I'd give a recommendation for a movie to watch when the summer arrives. A throwback movie such as Forest Gump would be...
June 3, 2019
The Netflix original movie The Dirt, is a biopic about the four rising rock stars who made the band called Möltey Crüe and is based on a book written by them.  The movie...
June 3, 2019
Growing up, many people have pets like dogs and cats but for me, it is 200,000 bees.  My dad has always been in the international food business.  After buying and selling...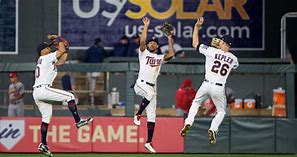 May 21, 2019
"Another double for Buxton!". "That's gone!". "Jorge Polanco with another four hit night!" "Odorizzi pitches another gem behind Jose Berrios". Dick Bremer...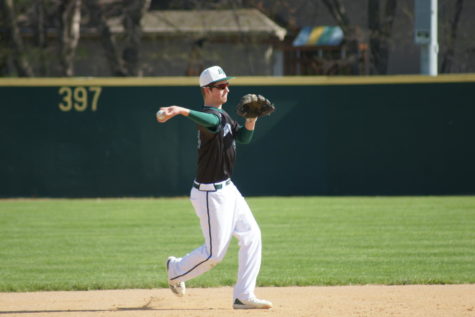 Fire Baseball Gets Win against Blake, Improves to 8-3 On Season
May 16, 2019
The Holy Family Fire played the Blake Bears Friday night. The Fire were playing for the 2nd night in a row and playing their 5th game in 5 nights. They went 3-1 in the previous...
May 14, 2019
On draft night 2019 NFL fans held their breath hoping that their team would draft the players that would help them win a super bowl. Many fans were excited about their picks...