Ambassador of Christ and Mary and Joseph award winners announced
As the school year comes to a close, Holy Family students and faculty are recognized in various aspects of faith, education, and service.
Two prominent awards are given to members of the senior class each year: "The Ambassador of Christ" award and the "Mary and Joseph" awards. The "Ambassador of Christ" award, instituted during the '05 school year, is given to a student who stands out from the rest of the class by inspiring others to live a Christian life and by working toward holiness and service.
The "Mary and Joseph" awards, adopted during the '03 school year, are awarded to a senior girl and boy who exemplify the identity and values of Holy Family.
This year's winners of the "Ambassador of Christ" award were Mary Seifert and Docker Peichel. This is unique because, for the first time in 14 years, there was a tie in the election process! The winner of the "Mary and Joseph" awards were Caitlyn Shipp and Peter Kerkvliet.
When asked about the award winners in the 2017 class, Mr. Bosch said, "Personally, I think every year there are more than three or four people to receive these awards, but the four who were recognized by both the seniors and the faculty effectively distinguish themselves from the rest of the class."
Each of the students took the opportunity to share their thoughts on receiving the award.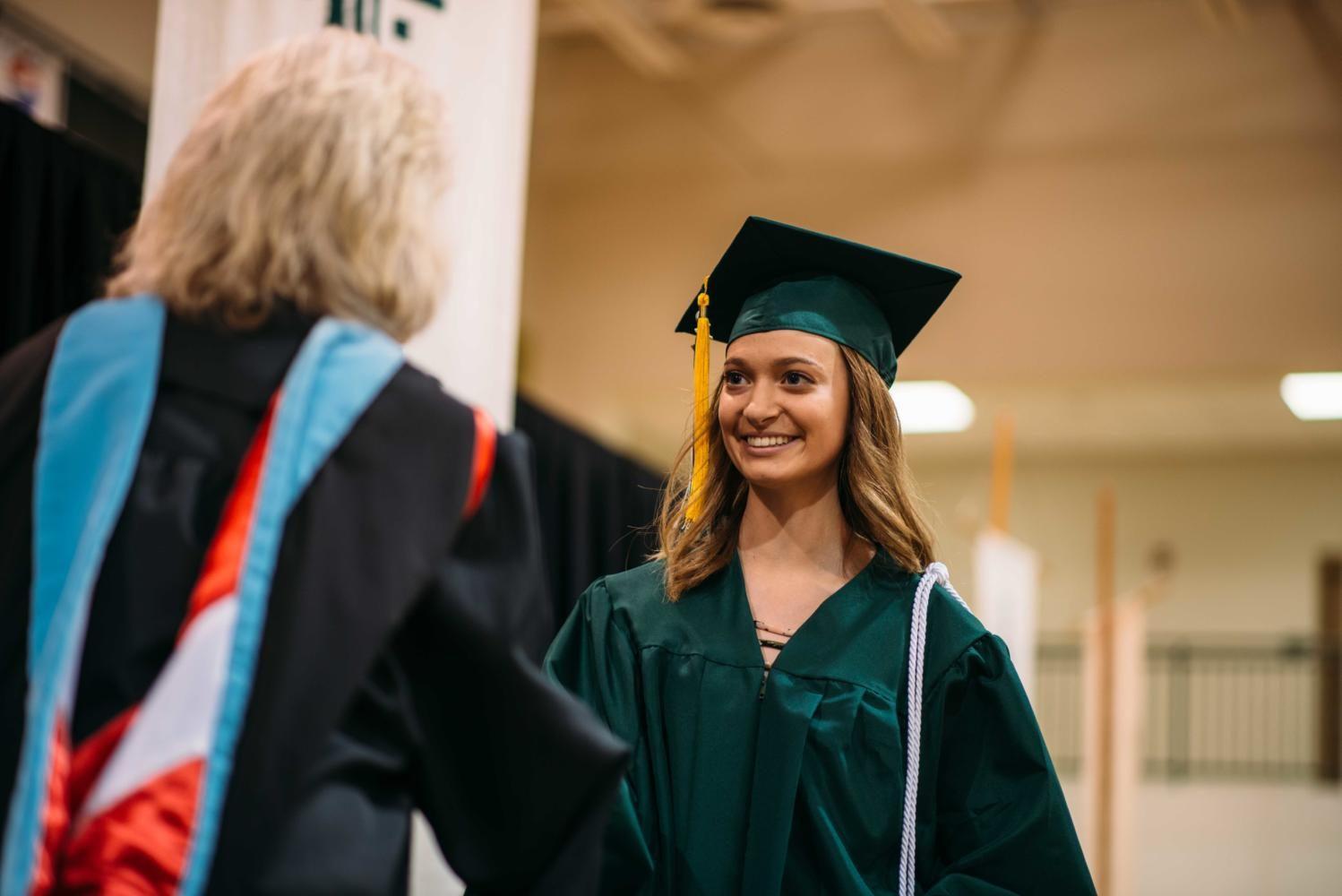 Mary Seifert said, "When my name was called, I was surprised and honored to receive the Ambassador of Christ award. There are so many people who could have received the award and it was humbling to know that others saw Christ in me. My parents have always been role models for me, raising me in faith and love. Their supportive nature encourages me to strive for more every day."
Docker Peichel, who took an active role in campus ministry and serving at Mass, shared, "I was surprised when I heard that I got the award," adding, "My role model is my sister Beth. She is an active Catholic and paved the way for me to be one as well."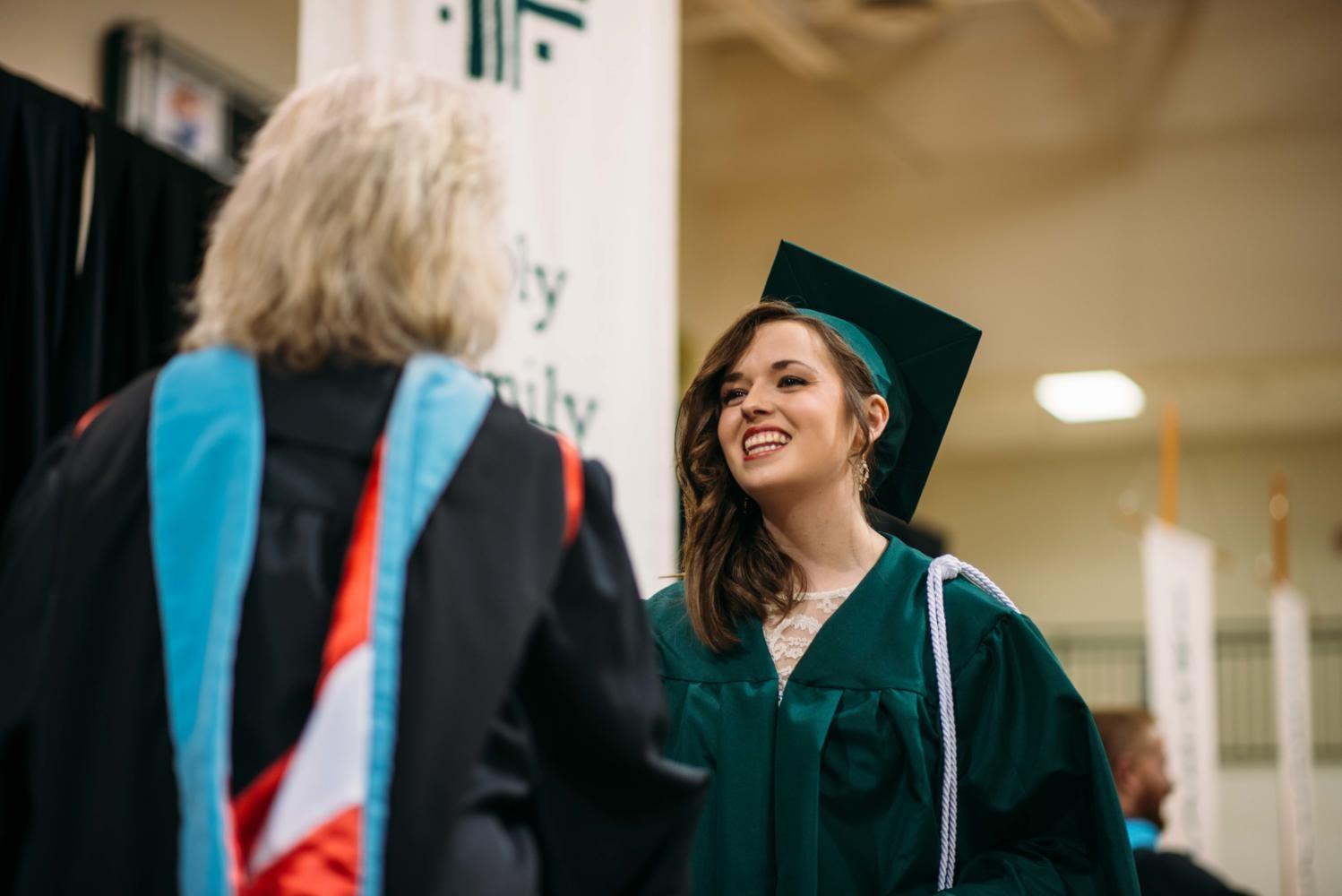 Caitlyn Shipp said, "I was surprised and extremely humbled knowing that my classmates and staff voted for me to receive this award. I feel honored to be viewed as a person of strong faith in the Holy Family community." Caitlyn, who cited her father as a critical role model in her faith, said that a formative experience for her was, "… a program call Youth in Theology and Ministry (YTM). It was a two-year program held in the summer at Saint John's where I would live and take college theology classes. I worked with kids from all over the United States." She added that after the program she was so motivated that she, "returned to my church and rewrote our confirmation program."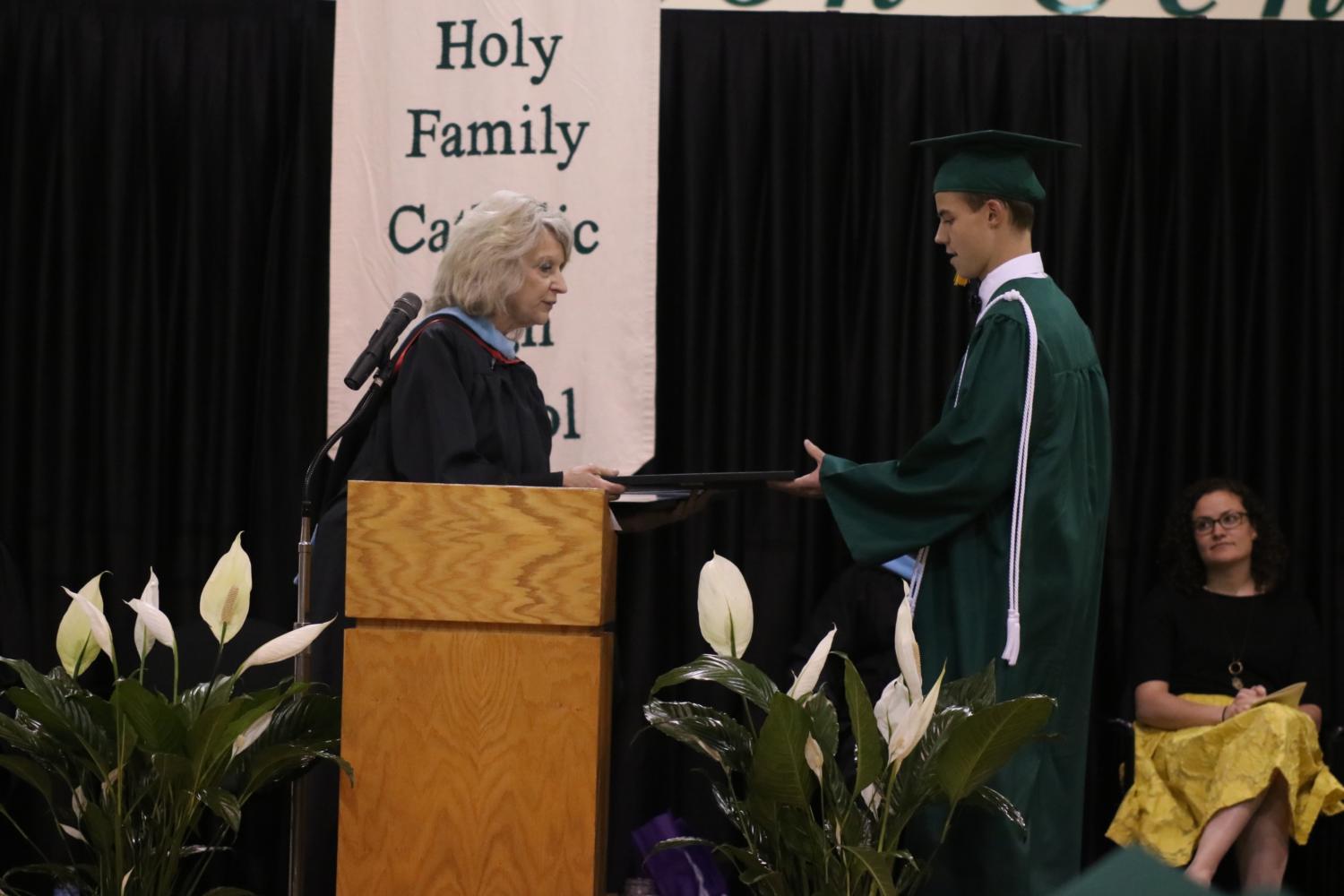 Peter Kerkvleit, who also felt honored to be recognized, cited a Holy Family graduate as his critical role model: "Mitch Mandel, who was the recipient of the Joseph Medal in 2010, has been a role model for me. I had the honor of knowing Mitch because he was in the same friend group as my older sister. I saw Mitch stay after his basketball games and help the janitors clean up and I saw Mitch make himself available to others like myself. Even today, I know that I can reach out to Mitch at any time if I need help or advice. I strive to emulate that, even to this day."
Congratulations to this year's award recipients.