Minnesotan gains wide recognition for "History of Wolves"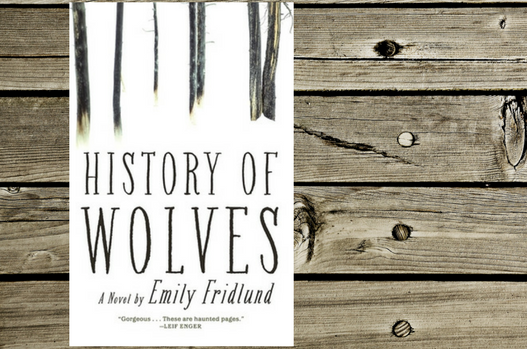 History of Wolves is a coming of age novel that originally received recognition when its first chapter won the McGinnis Ritchie Literary Award four years ago. Written by Minnesotan Emily Fridlund, the novel follows the life of Madeline "Linda" during her isolated life in Minnesota's Northwoods. It is currently nominated for the prestigious Man Booker prize.
The novel focuses primarily on two impactful relationships. The first is with her history teacher, Mr. Grierson, who arrives and departs under mysterious and controversial circumstances. The second is Paul, the young child of a quirky couple who live across the lake. In short, this is the story of a girl and her desire to belong and how one's environment can deeply influence one's development.
Something I really enjoyed about the book is its unique approach to character development. By this, I mean many books send a character on a specific journey to "find themselves." While there was self-discovery in this book, it was more of an internal journey regarding youth and what goes on in someone's mind as they grow older.
An important aspect of the book is Linda's home, the place where she has spent her entire life. In a small town, she has not experienced much of the world and has an imaginative mind because of it. She longs to leave and would do anything to escape the bondage of small town life. She uses excuses to leave for just a little bit of time and sort of imagines her life as bigger than it is. She has a fascination with her classmate Lily and Lily's sorrowful life, as well as the scandal Lily finds herself in at the beginning of the book.
The book differs from many contemporary books I've read. It shifts perspectives and time, eschewing a traditional linear narrative. This builds suspense and is one of the reasons the novel has earned praise. Personally, I did not enjoy how there was a lot of the book not entirely explained until the last hundred pages or so. In the chapters, Fridlund would hint at major plot points, but most were too subtle to really notice.
I loved the blatant youth and innocence of Linda, who is fourteen years old for a majority of the book. It is very common for a young main character to not reflect their age in a book. I felt Linda was innocent, inquisitive and the writing reflected her confusion when dealing with situations that would normally confound a teenager. Particularly, Linda finds herself embroiled in a difficult moral dilemma that will haunt her thoughts for the remainder of her life.
Fridlund began this novel when she published the first chapter as a short story. Little did she know the short story would be one of the 2013 McGinnis-Ritchie award winners. Another notable work by her includes her bind up of short stories Catapult, which ended up being a finalist for the Noemi Book Award for Fiction and the Tartts First Fiction Award. 
The writing is beautiful and the story is slow to unfold, but the pacing allows Fridlund to draw the reader into the isolation of the main character.
Read a free excerpt of the beginning of the novel HERE.