Artist Spotlight: Lilli Graupman
Throughout her years at Holy Family, Lilli Graupman has created beautiful artwork that's been displayed at multiple art shows. Lilli has also used her talent, hard work and leadership to paint sets for our most recent school play, The Wizard of Oz, and also organized the hectic process of painting the school windows with Christmas-themed scenes.
Not only is she a great artist, but Lilli takes on daunting projects with enthusiasm and determination. After seeing her in action, I enjoyed speaking to Lilli about her artwork.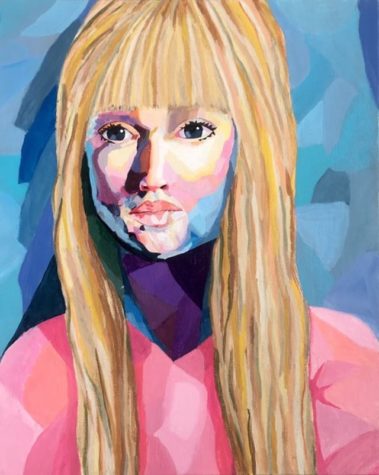 What made you start creating art?
My mom was the one who taught me everything I know about art, and watching her create beautiful pieces of art inspired me to follow in her footsteps.
What is your favorite medium?
My favorite medium is acrylic paint, and I like to paint on objects rather than just canvas.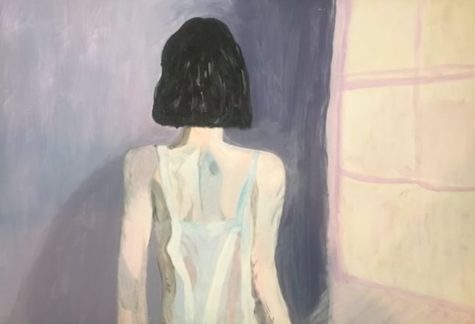 What other artists inspire you?
Van Gogh inspired me a lot with the way he manipulates the paint with small brush strokes. The first painting I ever did was Starry Night.
Why do you think art is important?
Art is important because everything that is created requires art along the way. Whether it's your dinner table or favorite movie it all requires creativity.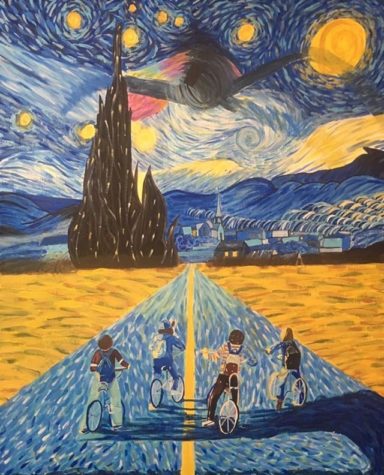 What piece of art are you most proud of and why?
The piece I am most proud of is my self portrait because I have never painted myself before and it was very difficult. It took me a little over 2 months to create and I am very happy with how it turned out.
What are your accomplishments in art?
I have won 3 scholastic art awards – one in photography and 2 in painting. I also won the Holy Family fine art award my sophomore and junior year.
How much practice did it take for you to become as skilled as you are now?
I have always enjoyed drawing and painting but I really got serious my freshman year. Ever since the start of high school I draw and paint every single day.