Minnesota rolls out a full slate of events surrounding Super Bowl LII
Thousands of football fans are preparing to inundate Minnesota for the big game, and Minneapolis and St. Paul have prepared numerous fun-filled events to represent the chilly state of Minnesota. Undoubtedly, Super Bowl attendees will leave Minneapolis with a greater appreciation for the state of Minnesota: a state with a cold climate but filled with the warmest, friendliest people of all (if they're able to overcome a lingering sense of bitterness about the Vikings' continued tendency to inflict heartbreak).
With one of the world's biggest events just around the corner, the city is putting together a variety of activities for visitors to participate in. On February 4, the Super Bowl LII will be held right here at the U.S. Bank Stadium and Minnesota is ready to show the world all we have to offer.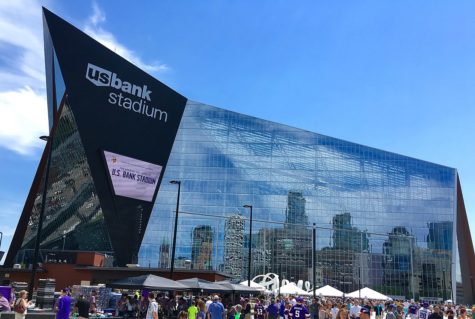 Super Bowl Live is a ten-day festival that will be held from January 26-February 4 in Nicollet Park. This festival includes a wide variety of activities, from live music, to snowmobile stunt shows.
There will be free live concerts, including Minnesota music legends Jimmy Jam and Terry Lewis, The Revolution, Morris Day and the Time, Dessa, and the Jayhawks, along with Idina Menzel, the voice behind Elsa in Disney's Frozen. There are also many yet-to-be-announced events featuring well-known national acts at locations like the Dakota Jazz Club, First Avenue and the Palace Theatre.
Highlighting Minnesota's Native American community, there will be an event called "Drum Down the Sun," where local Native American children will be playing the drums and dancing.
Beginning February 3 from 10 am to 10 pm, there will be freestyle snowmobile stunt shows with a featured stunt at 1:30 pm. "Polaris Upside Downtown" will occur right in Downtown Minneapolis on Nicollet Mall at 11th street. There will also be a variety of places and events for photo opportunities at the "Larger than Life Ice Sculptures" or the Snow Globes.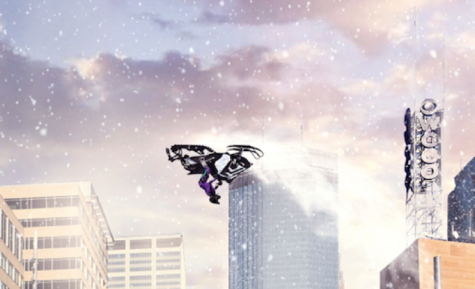 From January 26th-February 4th, there will be a zip line stretching for almost 800 feet, 100 feet into the air over the Minneapolis skyline and the Mississippi River. This zip line will be called the "Bold North Zipline", and tickets are available online.
Starting on January 27, the Minneapolis convention center will host the "Super Bowl LII Experience", an interactive Super bowl LII themed park, where kids and adults can experience the NFL in virtual reality, receive free autographs from former and current players, play interactive football-themed games, and can take pictures with the Lombardi trophy. This event takes place from Jan. 27-Feb. 3 and tickets are $35 for adults and $25 for children.
Lastly, the American Birkebeiner International Bridge will be coming to Minneapolis where spectators can see cross country skiing, tubing, and much more.
Along with the Super Bowl Live festival, The Great Northern Festival is an event that lasts ten days as well, and is filled with fun outdoor events and dining opportunities. From January 25-February 10 the Saint Paul Winter Carnival will be held. Over 250,000 people visit this festival each year and activities include ice carving in Rice Park, a 5k, parades, and a variety of drinks and food.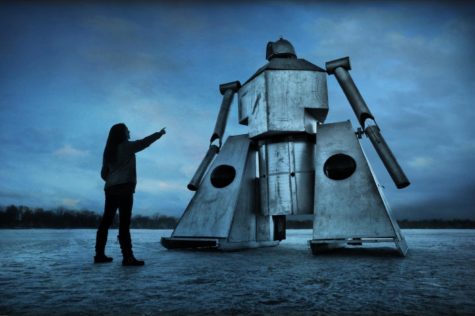 Visitors can also check out the "Art Shanties" installation on Lake Harriet, where hard-working artists have constructed a variety of whimsical and contemplative ice shanties that provide interactive experiences ranging from team-knitting and poetry writing, to
From January 25th-28th, the U.S. Pond Hockey Championships will be hosted on Lake Nokomis, which "claims the title of the nation's premier outdoor hockey tournament."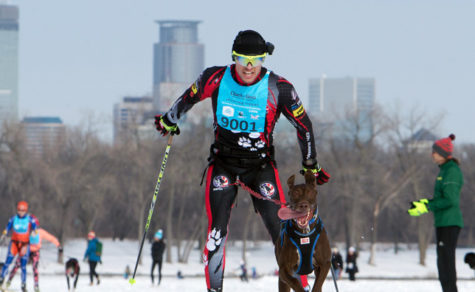 Also included in the Great Northern festival is the City of Lakes Loppet Ski Festival on Lake Calhoun, held from January 27-February 4. People of all ages and ski abilities compete in ski races at this ski festival. The Luminary Loppet is held on Saturday, February 3, and is popular, as there are ice pyramids, fire dancers, food trucks and more.
The big game itself will take place on February 4 in the brand new U.S. Bank Stadium in the heart of downtown Minneapolis. Having been in the stadium many times since its opening,  I can attest to its sheer beauty and constructive genius, whether that be for a football game, an event for a company, or a high school baseball game (which Holy Family was lucky enough to play in). Anyone who steps into this stadium will likely share the same awe.