HQ: An inside look into the game show app phenomenon
TEST YOUR KNOWLEDGE WITH A GEOGRAPHY QUIZ HERE
Have you heard of the mobile quiz game HQ? We're guessing most of you have, based on the fact that ever since it was made available on mobile devices, people around the world have developed an obsession for this mobile craze. Since its release in August of 2017, the app averages a million users per trivia game and has become one of the hottest apps of the year.
The objective of the game remains simple: answer questions correctly, win cash. HQ games usually take place every day at 9 p.m. ET and at 3 p.m. ET on weekdays. Anyone who signs into the app late won't be able to participate, rather only watch as a spectator. It's free to play, a simple in-game name and email is required to make a basic account, and then you play! There are 12 questions in total which progressively get harder as you dive deeper into the competition. If you answer a question wrong, you can either leave the game or spectate and watch who ends up winning the prize pot.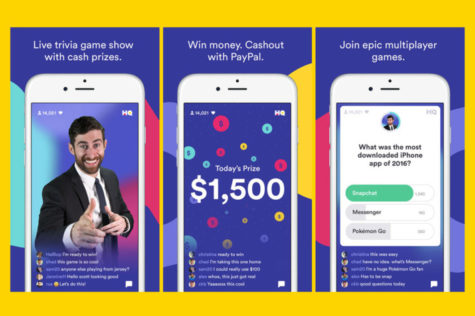 The most appealing part to the game is the simplicity. If you have some free time and want to participate in a free opportunity to receive cash, HQ is a great game to get hooked on. The pot is typically around $2,000, but it increases on special occasions. Ever since it's inception, the biggest cash pot exceeded over $300,000. However, winners only walk away with smaller amounts of money because the pot is split between all the winners for that particular game. The game has received much attention from advertising companies, TV shows, social media outlets, and even celebrities like Dwayne "The Rock" Johnson, who appeared on a special occasion HQ game.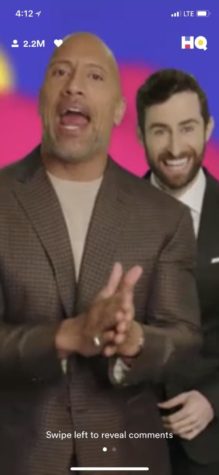 Here are some helpful tips provided by some HQ veterans. 
"Don't overthink the first 3 questions, they usually aren't trying to trick you. For questions 4 and 5 go with your gut. For the rest, it's blind guessing. Use google if you have time." – Claire Rothstein, senior
"Winging it works best" -Emmett Curran, senior 
"Always play the savage question- Q5" -Leo Pinamonti, senior
"Where's Scott? If Scott isn't the host, don't play that particular game" -Connor McManus, senior
At the top of the article, try out Alexis and Emma's makeshift HQ geography quiz!
Click HERE if you want to download HQ on your iPhone.
Click HERE if you want to download HQ on your Android or other devices.