The Sweet Smell of Math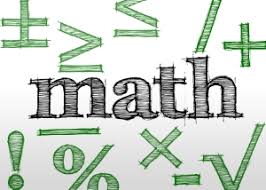 A new year, the same sweet smell of Mr. Kannels homemade cookies wafting through B-Wing. Math League season is upon us.
Captain Jacob Konz, the returning highest point scorer from last year's team, had this to say about his expectations for the season: "I think we will have a very successful season. Colin and I learned a lot from the upperclassmen the year we went to state that we can pass on to the younger students. We have returning members from last year's team that will help us perform well due to the good chemistry. Overall we have a variety of talent that will allow us to compete in our section this year and hopefully make it to the state tournament like we did two years ago". The team finished second in state in the 2016-17 season.
Each meet is divided into four individual events, A, B, C, and D, which consist of Algebra, Geometry, Algebra 2/PreCalculus, and miscellaneous, respectively. Each student participates in two 12-minute events. In addition, the coaches, Mr. Kannel and Mr. Murray, will choose eight students to represent the school in both their individual points and the team event points where all eight of them work together to solve problems. These students often vary from meet to meet depending on how students scored in the last meet.
The season consists of five meets throughout the four month period. Four of the five meets will take place at Shakopee with the other location being Lakeville.
Math League is a fun club that anyone can join, whether it be for their love of math, the letter you can earn, to become better at math or just for some of Mr. Kannels tasty treats. Whatever the reason is, Math League will provide an exciting challenge that will make you focus on and improve your math skills. Math league meets every Monday after school in Mr. Kannel's room. They hope to see many new members.
The first meet will take place next Monday on November 5th.