Holiday Gift Guide Under $25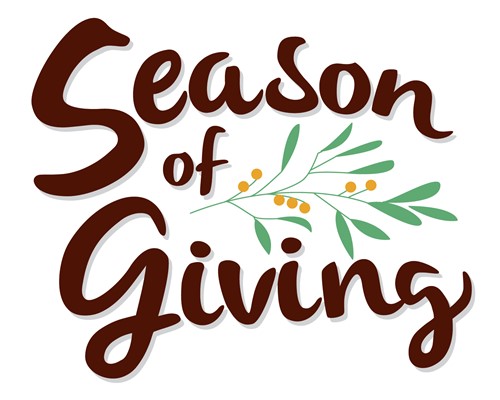 Christmas is in less than a week and you still don't have a gift for your parents or your siblings? Don't worry, this list will give you 10 great gift ideas for under 25$ that any recipient will be thankful for.
Balance and Tranquility Kit $12
This cute gardening gift is perfect for someone in your life who loves to spend time relaxing or someone who needs to spend more time simply breathing rather than running around constantly. This gardening kit comes with simple instructions inside a recycled egg carton. The kit comes with calming chamomile, holy basil, relaxing lavender, energizing peppermint, soothing wild bergamot, and sage seeds for sharper focus.
https://www.uncommongoods.com/product/balance-tranquility-grow-kit
Slang Flashcards $10
These comedic flash cards will serve as a perfect gift to parents, grandparents, or older siblings who struggle to understand contemporary slang. These flashcards will not only help the "un-hip" feel more in the know, but they will also provide many laughs to individuals of all ages.
https://www.uncommongoods.com/product/slang-flashcards
Wooden Labyrinth Game $16
This unique puzzle is a perfect gift for someone who loves to challenge their mind. This puzzle challenges the participant to complete the maze with the included metal balls. The Wooden Labyrinth Game is a perfect grownup toy to gift to your favorite adult.
https://www.uncommongoods.com/product/wooden-labyrinth-game
Gift your favorite jewelry wearer with a both affordable and meaningful bracelet. This wrap bracelet is not only stylish, but each stone represents part of a dream. For example, the house charm represents the dream that all communities have houses and that from all the windows in the houses, gardens may be seen (plant charm) etc. There are six charms total and therefore six different dreams. People of all ages will surely appreciate this piece of jewelry and the meaning behind it.
https://www.uncommongoods.com/product/dream-wrap-bracelet
100 Movies Scratch Off Poster $15
Get this fun scratch off poster for your favorite movie lover! In addition to displaying one hundred of the most iconic movies, this poster is a fun decoration as well. After the recipient watches one of the one hundred movies, he or she will scratch off the movie and eventually they will have a colorful poster they can decorate their living room or movie room with.
https://www.uncommongoods.com/product/100-movies-scratch-off-poster
Natural Henna Temporary Tattoo Kit $21.95
This is a perfect gift for someone who loves to wear and create art. Henna tattoos are very popular for their pain-free and temporary lasting qualities. With this kit, the recipient will be able to create his or her own temporary tattoo by combining henna powder and a liquid solution and then drawing on his or her skin. It is super easy to use and whatever is not used can be frozen for later use.
https://www.uncommongoods.com/product/natural-henna-temporary-tattoo-freestyle-kit
Llama Socks $10
Who doesn't love a good pair of cozy socks? And who doesn't love llamas? These quirky socks will make the perfect gift for all genders and all ages. Show off the unique socks and wear them loud and proud. With the neutral colors and adorable llamas, not only are these socks easy to wear with any outfit, your friends and family will surely compliment you on your fun socks.
https://www.uncommongoods.com/product/mens-llama-socks
Quesadilla Maker $18
Who doesn't love cheese or chicken quesadillas? With this quesadilla maker, you will be able to easily make 11" quesadilla in as short as four minutes. This is a perfect treat to make when hosting friends and family or is perfect for a quick lunch or dinner. With its nonstick technology, the cleaning will be just as easy as the cooking. What more could someone ask for?
https://www.bestbuy.com/site/elite-quesadilla-maker-red/1857585.p?skuId=1857585&ref=212&loc=1&ds_rl=1260672&ds_rl=1266837&ref=212&loc=1&ds_rl=1266837&gclid=CjwKCAiAjNjgBRAgEiwAGLlf2mgnau5UySk8RVIlCqREgtNbLlDs-GKuEGsXkR2AZOA-sevcuQ8R9hoCFOEQAvD_BwE&gclsrc=aw.ds
Anker Powerline + Lightning Cable (10ft) $18
In a day where nearly every person over the age of twelve has a cellphone, chargers are a necessity. This charger has been proven to last 6x longer than a regular lightning cable and is incredibly strong. This charger is also 10 feet long so the recipient of this gift will no longer have to worry if his or her charge cord will be long enough to charge the phone. Although this gift may seem dull, recipients will be thankful to have a backup charger for when his or her's breaks.
https://www.amazon.com/dp/B0177PDBII/ref=twister_B07BYML8WC?_encoding=UTF8&psc=1
The Hate U Give $14
For Christmas this year, give someone the gift of knowledge. This book won Goodreads Choice Awards Best of the Best, Morris Award, National Book Award, Printz Honor Book Award, and it is the #1 New York Times Bestseller. The movie also recently came out and has received great reviews. Give someone special this critically acclaimed novel with a gift card to a movie theater so they can watch what they read!
https://www.amazon.com/Hate-U-Give-Angie-Thomas/dp/0062498533/ref=sr_1_cc_1?s=aps&ie=UTF8&qid=1545007913&sr=1-1-catcorr&keywords=the+hate+you+give
Enjoy the season of giving with your friends and family during this holiday season! Hopefully these affordable gifts give you a few ideas for what you could gift your friends or family with. Happy Holidays!