Time to Dance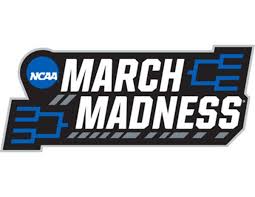 Get on your dancing shoes everybody, you know what time of year it is… not homecoming… not prom yet… it's March Madness! This is quite arguably the best time of year in sports. The NBA playoff hunt is heating up, the NFL draft is right around the corner, the MLB season is about to kickoff, and of course, the best tournament in all of sports begins Wednesday. To add to this excitement, the Final Four will be played in Minneapolis this year for the first time since 2001 when the Duke Blue Devils defeated the Arizona Wildcats. Some things never change I guess as Duke is once again the top team in the field and a heavy favorite to win it all.
The round of 64 is always exciting. Whether you are "working from home" to watch the games, playing the games on your phone or laptop during class, or sneaking peeks at the scores whenever you have the chance you find a way to show your fandom. And of course the brackets. Will anyone ever get that perfect bracket when, according to NCAA.com, there are 9.2 quintillion possibilities? For reference that is 9 billion billions. So good luck! Another great part of the first round is that it absolutely destroys the brackets. I want to give you a heads up on some of the games that could be busting brackets this year.
5 Mississippi vs. 12 Liberty: Mississippi will have their hands full with this Liberty team. They are very well balanced and very efficient at the offensive end, so if they get hot and Mississippi is off the mark, they could be heading home early.
3 LSU vs. 14 Yale: With Will Wade, the head coach, suspended this could be a disaster for the Tigers. LSU has won 3 of their four games in March which always fairs well, however they lost to a 10th seeded Florida Gators in the SEC tournament. This is enough to make me believe that we could have a Cinderella in the form of a Bulldog this year.
12 Murray State vs. 5 Marquette: Murray State has a projected NBA lottery pick in Ja Morant, and Marquette has lost 4 of their last 5. You have to play your best basketball in March, and Marquette is not getting it done. I've got Murray State here.
3 Purdue vs. 14 Old Dominion: Despite being a top 5 seed 5 times in their last seven trips to the dance, they have never made it past the sweet sixteen. I will be honest, I know absolutely nothing about Old Dominion, but I know Purdue's history. Just be on the lookout.