Holy Family Cross Country Rolls Into Section Meet With Confidence
Summary:
On Tuesday, October 15, Holy Family Cross Country began their post season by competing in the Wright County Conference East Division Championships at Baker National Golf course in Medina.  Race conditions weren't ideal with a rather soggy, wet course and windy day.  Nevertheless, it didn't stop the Fire from achieving personal bests and attaining All-Conference and All-Conference Honorable Mention honors.
Boys' Cross Country Recap: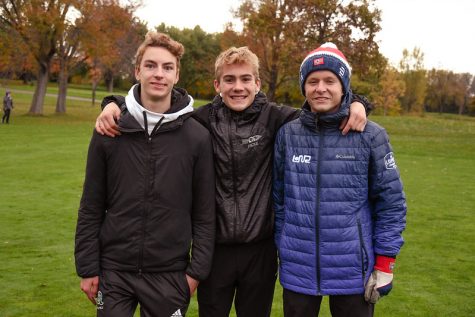 The duo of Junior Patrick Ricke and Senior Captain Ben Fink set the tone for the Fire.  Ricke finished in 7th place in a time of 17:48.7.  Close behind, was Fink, who finished in 8th place, with a time of 17:49.1.  Ricke and Fink took home Wright County Conference East All-Conference honors for their first time during their outings at Holy Family.  Following Ricke and Fink, was Senior Captain Tyler Franck.  Franck stopped the clock at a time of 18:08.8 and finished in 13th.  Rounding out the pack of Ricke, Fink, and Franck, was Junior Jaden Lorenz.  Lorenz came in shortly after Franck with a time of 18:15.9, which was good for 18th place.  Franck and Lorenz earned Wright County Conference East All-Conference Honorable Mention honors.  These four runners, coupled with a solid performance from the fifth runner, Junior Greg Stoffel, make the Fire the team to watch out for at the Section Meet.  The Fire are currently projected to take third but with a slew of personal bests, could overtake the second seeded team and go to State.  Regardless, Ricke, Fink, Franck, and Lorenz will look to qualify for the State Meet individually as well.
Girls' Cross Country Recap: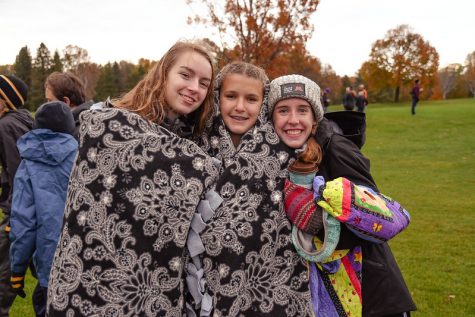 The girls' team proved once again to be small but mighty.  The Fire had three varsity girls runners.  Freshman Ava Mettler led the way in 20th place with a time of 22:39.9.  Next, was Eighth-Grader Morgan Franck.  Franck clocked in at a time of 23:52.2.  Rounding out the Fire, was Freshman Danielle Sutcliffe.  Sutcliffe finished in a time of 24:37.2.
Looking Ahead:
The most important meet of the championship season looms ahead for the Fire: Sections.  The Section 4A Championship will be hosted at the Highland 9 Golf Course in St. Paul.  The top two teams in each gender, as well as the top 8 individuals on a non-qualifying team per gender qualify for the MSHSL State Meet the following weekend.  The boys' cross country team is optimistic that it can send either several individuals or the whole team to the State Meet.  These are exciting times as the Championship season comes to a close.  Come out to support the Fire on the course this Thursday, October 24.