Vinyl Revival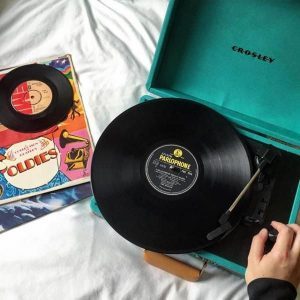 The popularity of vinyl records has grown steadily since its resurgence in 2007. In fact, vinyl records are expected to outsell CDs for the first time since 1986. Some sources attribute this to the return of 20th century trends and their "coolness" factor. However, there is substantial evidence that connects the increase in sales of vinyl records to the younger generations' awareness of the climate crisis. Vinyl records are great for the environment for three reasons: they use less plastic than CDs, they can be resold, and with responsible care their quality doesn't diminish. New vinyl records can be found at places like Target and Barnes and Noble. Used vinyl records can be found at stores like Half Priced Books and Goodwill. There are also vinyl record stores in Minnesota, such as Electric Fetus in Minneapolis and Mill City Records in Hopkins, that offer a variety of both new and old records. As a vinyl record collector myself, I have found joy in selling vinyl records that I no longer have interest in and using the money to buy new ones. It is like picking out a new outfit, but more sustainable and affordable.
Sources:
https://slate.com/technology/2009/10/is-it-better-for-the-planet-to-listen-to-cds-records-or-mp3s.html
Hang on for a minute...we're trying to find some more stories you might like.