Holy Family Cross Country Section Meet Recap
The Fire's cross country season ended in heartbreak.  None of the Fire's cross country runners qualified for the State Meet this year.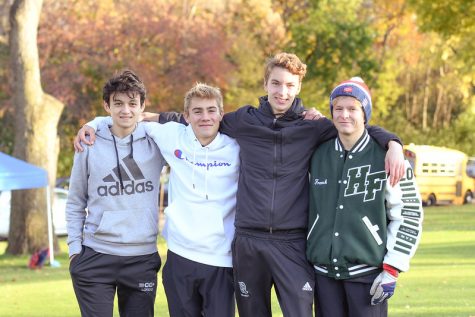 On the boys' side, the section competition proved to not only be the toughest in the State, but also in the Section the past six years.  Nova Classical Academy and Minnehaha Academy advanced as teams and are expected to finish top five overall at State.  The last individual qualifier was Shef West from Blake.  West finished in tenth place and ran a swift time of 17:01.1.  The Fire boys' were led on the course by Seniors Ben Fink and Tyler Franck.  In typical fashion, Fink once again surpassed several runners on his way to the finish due to a furious kick to the line in the last 800m.  Fink stopped the clock at a time of 17:45.3 and finished in 23rd.  Franck was close behind, finishing in 24th place with a time of 17:49.8.  Patrick Ricke, a junior, started the race in a top-25 position but suffered an ankle injury about 1.5 miles into the course.  Ricke did not finish.   Junior Jaden Lorenz came in at a time of 17:56.7 to finish in 28th.  Following Lorenz, was Junior Greg Stoffel who finished in 46th place by crossing the line in a time of 18:54.6.  Sophomore Matt Santini rounded out the Fire's top five on the day with a finish in his season best time of 19:15.7.  Santini finished 56th on the day.  The Fire will look to rebuild in the in the upcoming year and  improve upon this young program packed with talent.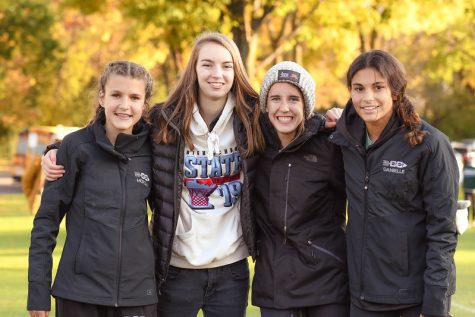 On the girls' side, Senior Abbey Fink and Freshman Ava Mettler did not race due to injuries, leaving only two racers for the Fire.  Morgan Franck, an eight-grader, ran a personal best time of 22:23.5 and finished in 36th.  Freshman Danielle Sutcliffe was the remaining other finisher for the Fire.  Sutcliffe ran a time of 24.18.8 and finished in 61st.  The girls' team may be small, but it is young and armed with quality runners.  The Fire girls' will look to add more depth to the roster to position itself to vie for a State spot as a team in the future.