Minnesota Preseason Hockey Rankings
With the girls hockey season already started, that means boys hockey is right around the corner. Last season, the invincible Edina Hornets took home the 2019 AA state championship over Eden Prairie in overtime, and St. Cloud Cathedral won state in a high scoring game over Greenway in A. This season may start the decline of the Edina hockey dynasty, with of over half of the team graduating last year, and some juniors and seniors this year choosing to not play in the high school season, but rather junior hockey leagues like the USHL, ECHL, and NAHL. Powerhouses like Minnetonka and Warroad also are facing potentially tragic seasons, as lots of talent graduated last year. Private schools like Hill-Murray, Blake, and Benilde- St. Margarets are booming with talent. This may be the season that starts a pivotal change in Minnesota High School Hockey. Here are my 2019-2020 pre-season rankings:
AA Rankings-
25- Lakeville North
24- Chaska
23- Eagan
22- St. Thomas Academy
21- Roseau
20- Cloquet-Esko-Carlton
19- Wayzata
18- Duluth East
17- Moorhead
16- Hastings
15- Holy Family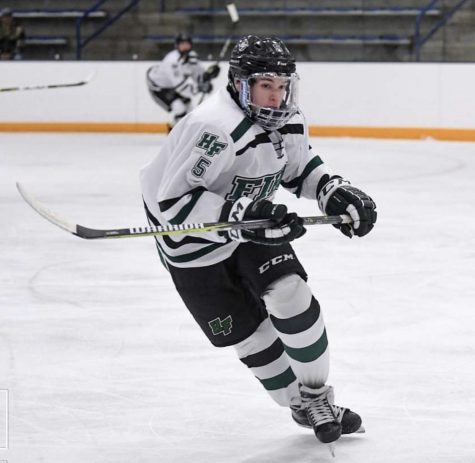 Losing the last 3 section 2AA final games, something will need to be changed this year. Arizona State Commit Trey Fechko and senior captain Lucas Jorgenson will lead the Fire this year, combining for 34 goals and 57 assists last year. The loss of senior Garrrett Pinoniemi may cause trouble at the start of the season, but a strong junior class, with the likes of Ben Reddan, should be able to become influential players by the midway point of the season.  With 3 of the top 4 defensemen graduating, junior Luke Roelofs will be a key player for the Fire. Junior Dylan Halliwill will start in net, as the past to years of shadowing junior hockey level goalies Conan Hayton and Bailey Huber will come in important come section time.
14- Cretin- Derham Hall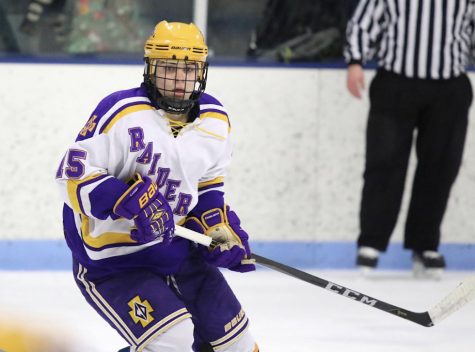 Senior forward and Colorado College commit Matt Gleason had a tremendous 34 goals last season, leading his team. The Mr. Hockey frontrunner will be joined by senior Nick Davidson, who put up 2 important gals against East Ridge last year, which was part of his 21 point season. 2nd liners Chuck Altier and Jack Nei combined for 19 goals and 20 assists last year, and will be expected to do even more this year. Twin brother Mike and Chris Welch will also be influential seniors. The only question will be the goaltending situation, as there is no outstanding starters right now.
13- Minnetonka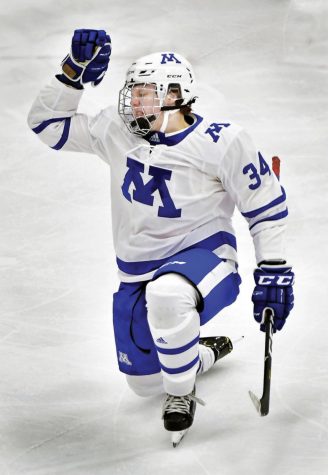 The team in which had its own TV show last year disappointingly lost in OT to Holy Family last year in the section semifinals, ending a chance at defending their state championship. Senior Teddy Lagerback will be the most important player this year for the Skippers. The Arizona State commit has made big play after big play since he started getting time for the Tonka varsity as a Sophomore. Junior Hunter Newhouse will be a phenom to watch this season, as he will be almost certainly put on a line with Lagerback and Grffin Streeter, who put up 13 goals last year. James Miller, Duke Kiffin, and Dylan Zitzloff  will be the only returning defenders from last year, and need to come up clutch as the unknown starting goalie for this season will be brand new, as last years starter and backup graduated.
12- Lakeville South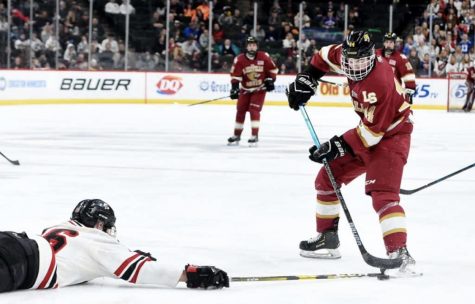 Starting off last season slowly, Lakeville South quickly became one of the best teams in state. All this came together when they lost to Eden Prairie in the state tournament quarter-finals in 2OT last year. Although only 5'8, junior Jack Novak will most likely be the teams leading scorer, as he put up 8 goals last year. The lefty Novak and his linemate Cade Ahrenholz will be deadly, combining for 26 assist last year. Senior captain Zack Oelrich will make up that 1st line, who together put up 23 goals last year. Nebraska-Omaha commit Griffen Ludtke and fellow junior Jacob Malinski will lead the defensive core. In conclusion, this will be a grooming season, getting ready for next year when they will be a state favorite.
11- Rosemount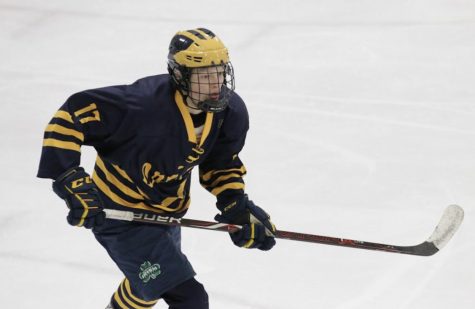 This team is the opposite of #12 Lakeville North, as their grooming season was last year, building up to this year. Wisconsin commit Luke Levandowski and Minnesota commit, defenseman Jake Ratzlaff, even though fairly inexperienced, will have to step up and score lots of goals this year. Captain Connor Kenefick led the team in scoring last year with 40 points, and his linemate Adam King will provide the 1-2 punch for the Irish. The defensive core is outstanding, as Ratzlaff, along with seniors Mason Wheeler and Mason Campbell, will be very solid. The only concern will be goalie William Tollefson, who put up 2.12 GAA, which was not very impressive with such an easy schedule. With all of this combined, I think that Rosemount will get to their first state tournament in over 25 years.
10- Blake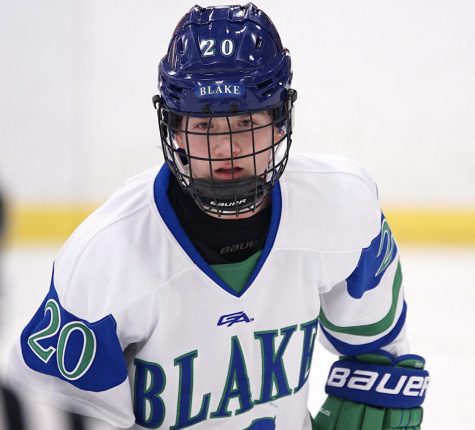 With the loss of Minnesota commit Tristan Broz to the USHL, a big dent will be left in the team. I believe the dent will be quickly fixed by fellow U of M commit Joe Miller, who had 33 assists as just a sophomore. Gavin Best and Jack Sabre are 2 more in the long list of exceptional forwards the Bears contain. University of Miami (Ohio) commit Ben Dexheimer will be a huge impact on defense, depending on if he returns to high school hockey. Defenseman Will Svenddal had an incredible season last year, finishing with 26 points. Sophomore Will Matzke is another dangerous weapon for the Bears. In net, junior Aksel Reid will be the main man. He went 15-7-2 last year.
9- Stillwater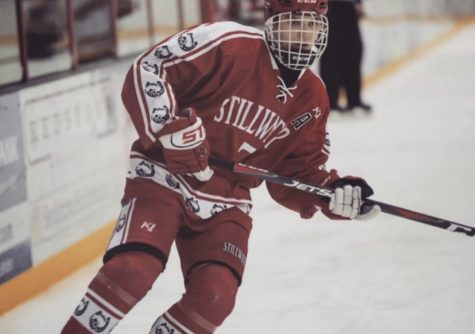 An amazing season last year ended in misery as the Ponies lost in the section semi-finals. The best part of that season was that there was no seniors. Thats right, they lost literally no one. Not even one player. Minnesota commit Noah Hussey will lead Stillwater this year, as he scored 13 goals to go along with his 22 assist last year. His linemates, seniors Joe Stengl and Ryan Roeske combined for over 40 points last year. At defense, Cooper Wylie and Evan Murr are assist machines, as well as hard hitters. To round out the starters, Logan Bies comes into the season with only a .839%. He will be the key to this team. This will be the year for Stillwater to go far.
8- Edina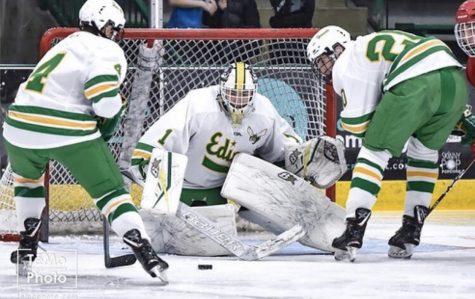 The defending state champions lost most of their scoring from last year. The top 8 of their top 11 point scorers from last year graduated, leaving defensive tandem Nick Williams and Jake Boltmann, who are both Minnesota commits, along with junior Jack Borst, who put up 11 points in his rookie varsity season last year. Forward Grant Morton, who had 6 goals last year, will be looking to break 20 this year. The most comfortable spot of this Hornet team is in net, with junior goalie Louden Hogg. As just a sophomore last year, Hogg had a .907% on saves, as well as 16 wins. Hogg has only gotten better over the summer, as he played with Team USA. All-in-all, this Edina team lost a lot. But with perhaps the best defensive pair in the state, along with one of the best goalies, scoring goals will be the main focus this year.
7- Blaine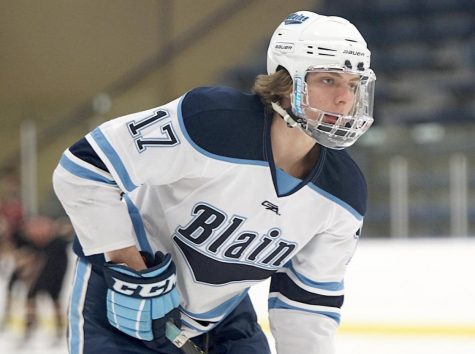 Last years Blaine team had one of its best season ever, lead by Bryce Brodzinski, who now plays at Minnesota. He won Mr. Hockey, after a 76 point season. Luckily for Blaine however, is that Brodzinski's right hand man, New Hampshire commit, and in my opinion, the best hockey player in the state this year, Carsen Richels. The 6'2 forward put up an outstanding 35 goals last year. The Bengals also keep Nick Hansen, who fed Richels and Brodzinski all year long last year, adding up to 33 assists. The top defensive pair will include Mason Streeter and Kaden Brazinsky, who were played vital roles in last years team. Goaltender Jonah Simonson will start in net, after playing backup last year. He had a .909 save % last year in the limited games he played. If Richels continues to get pucks coming up the ice this year, this team will be deadly.
6- White Bear Lake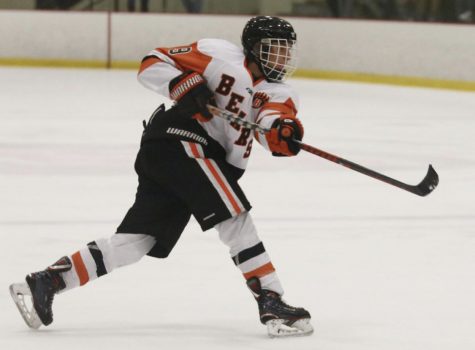 Last years White Bear Lake team was nothing particularly special, but they got the work done. As only a junior, this years star player is destined to be Lleyton Roed, who lead the team in goals as only a sophomore. Seniors Sam Nepower, Billy Rose, and Grant Hofeld will be dangerous forwards also, as the trio combined for 29 goals and 40 assist last year. Tyler Steffens was incredible last year, going undefeated in the 9 games he played. This year as a full time starter, he will be looking to put up another season with an above .900 save %. The defense will include no seniors, so look for juniors Brady O'Brien and Luke Ahles to take leadership roles.
5- Maple Grove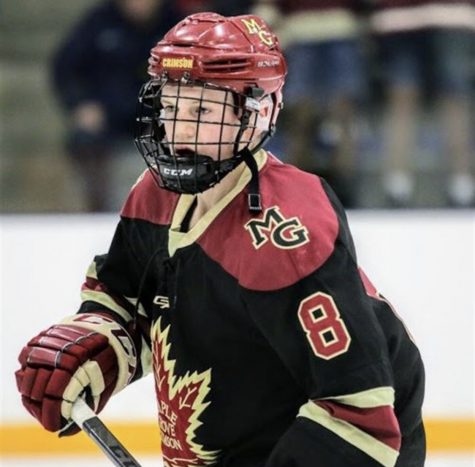 As only a sophomore, the best player on this team will be Justin Janicke. The Team USA forward put up unthinkable numbers last year, tallying 19 goals and 30 assists. The Notre Dame commit will have to prove himself yet again this year. Janicke will be joined by Michigan Tech commit Kyle Kukkonen, who had 47 points last year. Junior goaltender Jack Wieneke had 10-4-1 record with .923 save % last year, which was his first of high school hockey. The Crimson will have another Notre Dame commit in defender Henry Nelson. You won't see Nelson much on the state sheet, but if you happen to find yourself watching a Maple Grove game, #20 will be all over the ice. The only negative of this team is the youth they have. Except a section 5AA final where Maple Grove takes on Blaine next March.
4- Eden Prairie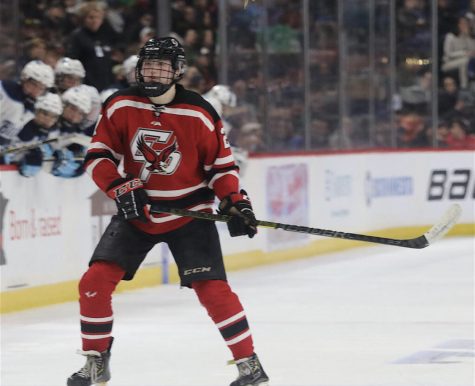 On paper, this Eden Prairie team is the best in the state. However, hockey is a game played on ice, not paper. The Eagles have Minnesota commits John and Luke Mittelstadt combined for 49 assists last year. Junior Drew Holt had a breakout year last year, with 23 points. Throw in Colorado College commit Carter Batchelder and North Dakota commit Jackson Blake, you have one of the best 1st lines in the state talent wise. Also, goaltender Axel Rosenlund had the tournament of his life last March, and will be expected to be on that level all season. The only problem could be chemistry. EP recruited Ben Steeves from New Hampshire, as well as Harvard Commit Mason Langenbrunner. They are both new, along with Jackson Blake who played Bantams last year. If the Eagles can get the new players meshing with players returning from the state runner-up team last year, they could easily win state.
3- Andover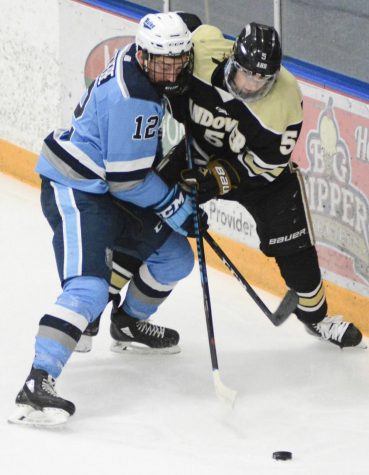 Besides losing their all-state goalie Ben Fritzinger and their top 2 scorers in Charlie Schoen and Nick Dainty, this team returns practically everyone else. Many consider senior Wyatt Kaiser to be the best defender in the state. As just a junior, he made 3rd team all state. Committed to Minnesota- Duluth, Kaiser had 10 goals and 22 assists last season. His D partner is Eric Chartier, who had 19 assists last year. Senior forwards Luke Kron, Gunnar Thoreson, and Hunter Jones combined for an outstanding 32 goals and 46 assist last year, will be almost impossible to stop. The only downfall of this team is the goaltending. Wesley Swenson had an only .896% in 4 games last year. If Swenson becomes more comfortable in net, and Grand Rapids and Duluth East are beaten in the section playoffs, this team could be a top 3 team in the state and potentially even win.
2-Benilde-St. Margarets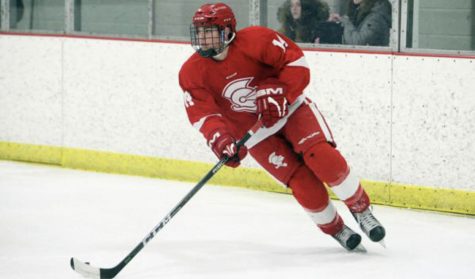 The Red Knights are thought by many to be the best in the state. The also may have the best player in Colorado College commit Nate Schweitzer. Schweitzer had an outstanding season last year, combining with fellow star player Blake Mesenburg for 88 points last year. Adam Marshall and Tristan Sarsland, who is also committed to Colorado College, are the best duo of sophomores in the state. Juniors Jackson Bisson and James Callahan are on the verge of also committing. With 91% of the teams scoring from last year returning, scoring is won't be the problem. Neither will goaltending, as junior Carson Limesand allowed less then 50 goals last year in 19 games. There is not a flaw in this whole team, therefore, they are a heavy favorite to win state.
1- Hill-Murray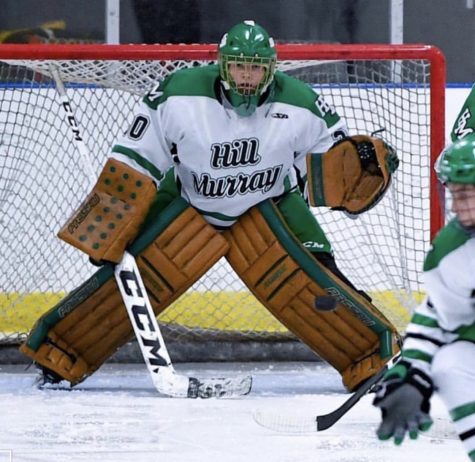 The Pioneers will be my team to beat this year. The loss of Lucas Wahlin and Joe Quast to graduation, and Brett Oberle to the Junior Leagues will be the only substantial losses. Senior Remi Keopple is in my opinion the best goalie in the state, and will lead this team. Last year, he one of the highest save % in the state with .929%, in addition to averaging less then 2 goals against per game. Charlie Strobel, Henry Eischen, and Wisconsin commit Nick Pierre will combine for perhaps the best forward line in the state. Another Wisconsin commit, Joe Palodichuk, and Mathew Fleischhacker  will lead the defensive core, which will be shut down. This will be the season which revives Hill-Murray hockey, and the season they return as state champions.
A Rankings-
15- Alexandria
14- Duluth Denfeld
13- Greenway
12- Breck
11- Totino-Grace
10- Orono
9- Warroad
8- East Grand Forks
7- Marshall
6- New Ulm
5- North Branch
4- Mahtomedi
3- St. Cloud Cathedral
2- Thief River Falls
1- Hermantown