nostalgia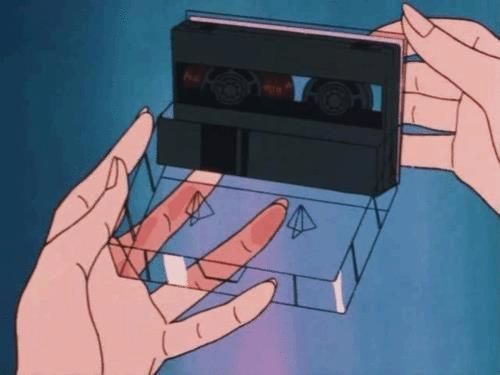 As the youngest of six rowdy, fun-loving kids, I grew up dancing. We would be doing our own chores but then out of nowhere one of us would turn on a song and we would come together and dance in the kitchen for what seemed like hours. It was our way of bonding. We might have fights and disagreements but when the music came on, we would put everything out on the dance floor. We would do little dances in stores when a song we loved came on, we would kill it during wedding receptions, we would blast music during road trips. These are a few select songs that I hold near and dear to my heart because of my deep love of music and dancing.
"Son of Man" by Phil Collins is one of my  favorite songs growing up. I just recently listened to it and nostalgia flooded all of my senses. All I could think about was much my heart swelled remembering how fond I was of this song as a youngster.
"Zero to Hero" from Hercules I very close to my heart because there are five muses and I am one of five sisters. Each one of us girls got a muse who we looked like or acted like and when the muses would appear in the movie we would feel a special connection.
"Beautiful Soul" by Jessie McCartney was a song that when it would come on I would daydream about the time when all my siblings lived at home and we would be dancing round in the kitchen annoying my brother and parents because the music was too loud.
"Fergalicious" by Fergie and will.i.am reminds me of the time I went to my friends house in sixth grade and we blasted this song over Alexa and danced on her counter tops. I have fond memories of trying my best to match Fergie's fast paced rap that I always thought was so cool.
"Lets Make This Last 4Ever" by Mitchell Musso is the iconic song sung by Oliver Oken in Hannah Montana when no one knew he could sing. This is the best song to dance to in your room when you just wanna yell a song at the top of your lungs and dance like no one is watching.
"Play My Music" from Camp Rock brings me back to when all I was worried about was what was gonna happen to Mitchee. My favorite part of this song is from the verse that Nate Gray/Nick Jonas sings. Nick's voice singing the lyrics "hand clapping, hip-shaking, heart-beating" just hit hard in my soul and still resonates with me to this day.
The theme song "Everything Is Not As It Seems" from Wizards of Waverly Place is deep rooted in my mind. Whenever I would hear this theme song I knew I was about to binge this iconic show. Plus, this is even a good song to bop to and add to your throwback playlist to sing in the car.
"Make It Shine" from Victorious was a bop that will never leave my brain. Listening to this makes me want to attend Hollywood Arts and go to Sikowitz class. I know just about every girl was in love with the hot shot, Beck, myself included.
"Strangers Like Me" is another Phil Collins song because I love Phil. This song gives me so much hope for some reason, whenever I hear it I feel happy and elated and it just brings my mood up.