Holy Family Girls Basketball Season Preview
The Holy Family Catholic girls' basketball team is coming off its most successful season in program history.  The Fire won a share of the Wright County Conference East title for the first time and made a successful run at State, taking home the Class AA State Consolation Championship.  The Fire graduated five seniors, who in total, averaged 40 ppg (points per game).  Now, the next wave of the Fire is ready to take the court and defend their conference and section titles.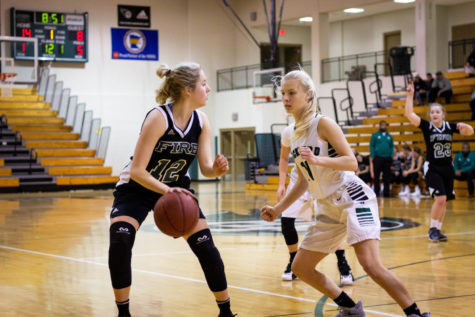 Coming off a 25-6 record, the Fire will rely on their upperclassmen on the roster in captains Abbey Fink and Grace Elander (10 ppg) for leadership.  Sophomore guard Nicole Bowlin (6.6 ppg) also returns for the Fire.  She has a plethora of varsity experience from her time as an eighth grader with Chanhassen High School and last season as a freshman by serving as the first player off the bench for the Fire.  Sophomores Reagan Cizek and Lucy Hertel, and eighth grader Sophie Zay are also expected to log significant minutes for the Fire.  Cizek has a strong affinity for racking up steals and is a skilled spot-up shooter while Hertel and Zay excel at attacking the paint off the drive.  Freshman Sophi Hall also figures to contribute big minutes for the Fire right away.  Hall provides great length and athleticism for the Fire.  She is also a great shooter and instrumental at erasing mistakes on the defensive end with her blocking prowess.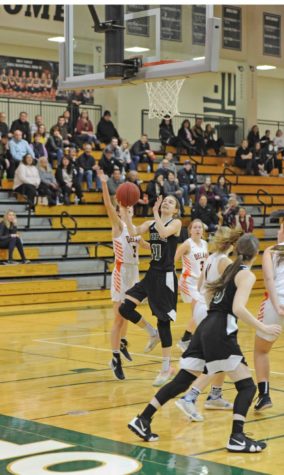 The new-look Fire consist entirely of guards and will play with a fast pace.  The Fire will look to maximize upon their shooting ability and speed in transition.  Rebounding will be key for the Fire with such a guard-heavy team.  The Fire also need to stay out of foul trouble with only an eight player deep bench.  If the Fire can win the rebounding battle and stay out of foul trouble, other teams should watch out.  This is a talented group of girls and a dangerous team when they get hot.  The Fire will be the team to watch from their section as chemistry progresses throughout the season.  Ultimately, if they can put all the pieces together, the Fire have the skill and talent to defend their conference title and make another run in the State tournament.
The Fire will be road tested this year, with only 10 home games and their most challenging schedule in recent years.  The Fire start the season against Heritage Christian, a perennial state contender and fourth-ranked team in Class A.  Come support the Fire in their season opener this Tuesday, November 26 at home against Heritage Christian at 7 p.m.