Holy Family Girls Basketball Week 2 & 3 Recap
Week 2 & 3 Overview
Over the past two weeks, the Holy Family Girls basketball team has played key section opponents in Watertown-Mayer, Maranatha Christian Academy, and Providence Academy.
Week 2:
Watertown-Mayer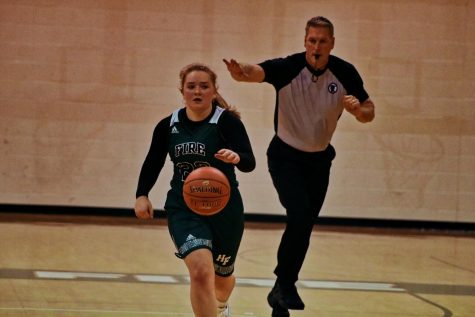 On Tuesday, December 3, the Fire came up short to Watertown-Mayer by a score of 59-55.  Leading the Fire's scoring attack was Senior Abbey Fink with 14 points.  Grace Elander added in 12 points and Nicole Bowlin had 10 points.  The Fire struggled to overcome a 20-point deficit, with a surge coming a little too late.  For the Royals, 5'11 junior guard Maggie Czinano had a game-high 27 points.
Maranatha Christian Academy
The Fire came out with great energy and were able to bounce back from their loss to Watertown with a 72-45 win on Friday, December 6.  Sophomore Nicole Bowlin led the way for the Fire with 16 points, followed by eight-grader Sophie Zay with 15 points.  Capitalizing upon steals in transition, staying out of foul trouble, and winning the rebounding battle were key to the Fire's win.
Week 3:
Bloomington Kennedy
The Fire extended their win streak with a 68-37 victory over Bloomington Kennedy this Thursday.  The Fire were first to the loose balls and battled in the paint and on the boards.  Senior Grace Elander had a team-high 19 points.  Sophie Zay added in another 17 points and Lucy Hertel had 11 points.
Providence Academy
The Fire had a big test on Saturday when they closed out their 6 game road series against the Providence Academy Lions.  Providence Academy is one of the top teams in Section 5AA.  Ultimately, the Fire came out on top with a huge 69-62 overtime win.  The Fire battled back and forth, exchanging bucket for bucket versus a tough, well-rounded team.  The Fire lost the rebounding battle, but were able to pull out the win with some big shots late in the game, particularly at the free throw line.  Abbey Fink led the way with 21 points (career high).  She was followed by Lucy Hertel who poured in another 13 points and Nicole Bowlin with 10 points.  The Fire continue to gel together as they  add to their win streak.  It's exciting times for the Fire as they start to hit their stride.
Week 4 Preview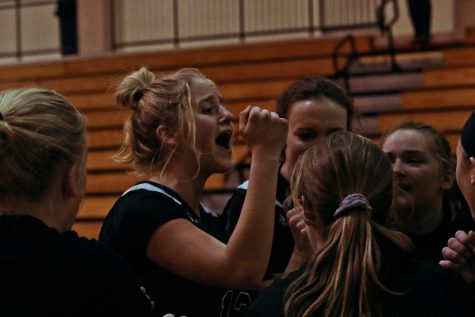 The Fire are currently on a three-game win streak and are starting to build confidence and trust in each other.  The Fire, who are 4-3 this season, will take on Glencoe-Silver Lake and Annandale at home on Tuesday and Thursday, respectively.  Be sure to come out and cheer on the Fire.