A Week In Review: Holy Family Girls Basketball Tuesday Roundup
Norwood Young America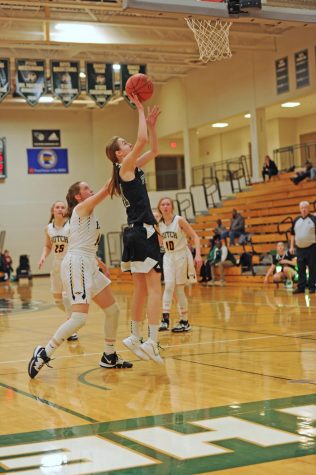 On Monday, February 10, the Fire took on Norwood Young America.  After a seven game losing streak, the Fire needed to get back to their winning ways from earlier in the season.  Plagued by turnovers and fouls as of late, the Fire looked to regroup against Norwood Young America before taking on conference foe, Hutchinson, later in the week.
Leading 38-21 at half time, the Fire never looked back.  The Fire defeated Norwood Young America in a 67-43 decision to snap a four game losing streak.  Three players were in double digits for the Fire.  Nicole Bowlin had a game-high 15 points.  She was followed by Abbey Fink and Grace Elander with 12 points, respectively.   For the Central Raiders, Allison Fritz had a team-high 14 points.
Hutchinson
The Fire rolled into senior night and its home finale against Hutchinson with boosted morales and confidence, but it would not be enough.  On Friday, February 14, the Fire lost to Hutchinson by a score of 68-51.  Hutchinson's dynamic forward duo were difficult to contain; Brynn Beffert netted a game-high 22 points and Morgan Ellis added in another 15 points. For the Fire, Grace Elander had an efficient outing, scoring 21 points.  Nicole Bowlin and Sophi Hall were also in double figures.
Looking Ahead
The Fire, who are now 11-13 overall (2-6 in conference play), will go on the road to take on the first place New Prague Trojans on Tuesday, February 18.  Later in the week, the Fire will take on another conference opponent in Orono.  Stay tuned for updates on how the Fire fare as they finish out the last two games of the regular season and gear up for section play.