Series: Artists who are Modernizing the Fine Arts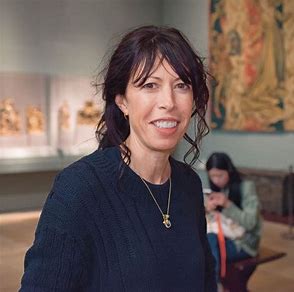 Cecily Brown is a well-known British painter who works in New York City. Her style of painting is inspired by a wide range of painters, such as Francisco De Goya, Joan Mitchell and William de Kooning. Brown focuses on Figurative and Abstract art and her art often takes the point of view of females. Her career took off when she moved from London to New York City, she began creating pieces of rabbits running through a grassy landscape, but now her work has developed into much more. She says that when she creates a piecce she wants to depict is as dissolving or changing form, so that it plays with the relationship between the eye and the brain. When Brown begins a new project, she doesn't always know what she wants to do, rather she plays with her materials and lets the paintings reveal themselves when she is painting. With all her works, Brown takes a non-linear approach. She can do this by using multiple canvases at one time, which allows her to experiment different compositional ideas while being continuous and spontaneous.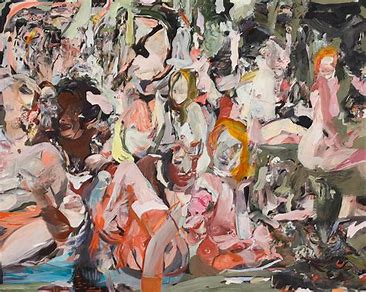 By using these methods Brown's pieces are more "organic". these types of projects take multiple days, but she can work on upwards of 20 projects at a time because of the time needed to allow the paint layers to dry completely. Brown has gained much of her attention from her athletically sized canvases and bold brushwork, as well as her assertiveness of her paintings. She has been compared to Abstract Expressionist works which are linked to fierce masculinity. As a female artist, Brown's work has been seen to be confronting both sexuality and new compositional ideas. She has been linked to the art movement Expressionism, often her works bring out irony and humor because she titles them after famous musicals and films. Brown has been regarded as a leading female for contemporary arts along the side many other prominent female painters.