TikTok Discoveries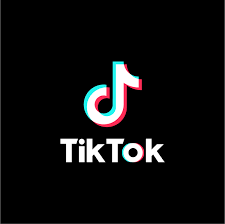 Recently, I have been able to finish my homework by 1 pm. This has allowed me to spend more time watching Netflix, doing puzzles, and baking. It also has inspired me to be more active on my TikTok account.
For those who do not know, TikTok is a social networking service that allows users to upload 15 to 60 second videos. There is a wide variety of video categories. Each user has a "For You Page" where TikTok compiles videos that they think would fascinate them. Common video category interests are comedy, singing, and acting. My feed is made up of food, home decor, and tv recommendations.
One downside of TikTok is that once you have downloaded it, it is very difficult to not spend hours on it. However, I have learned many things on TikTok that have either improved my quality of life or given me some hope for this summer. So, I would like to share them below. I will also be adding some that I learned from experience. If you have any tips or tricks, I recommend posting them somewhere. This way people can benefit from them as well!
There are inflatable pools for adults. The one below is by Minnidip and it is sold at Target.
Karuba GOLD Brand drinks from Kwik Trip are more affordable versions of Caribou drinks. They also have less calories.
Playbill offers a coupon on their website for people interested in purchasing tickets to a musical.
Target sells plant based candles for only $5. The brand is Threshold.
You can play Webkinz online without needing to purchase a stuffed animal.
Spinach and strawberries taste good together. The same applies for salami, cheese, and spinach. This combination was also recommended by Remy in Ratatouille.
It is possible to buy a bag of just your favorite flavor of Sour Patch Kids, just visit their website and order from there!
You can visit the play where the OceanSpray commercials are filmed and wade in cranberries.
If you go to portrait mode, then studio light, you can take photos that look professionally done. This is only available for iPhone users.
With ten scoopie tokens, you can get a free Culvers kids meal.
Belk.com sells brands like Free People, Ralph Lauren, and Tommy Hilfiger for more affordable prices.