Best Quarantine Banana Bread Recipe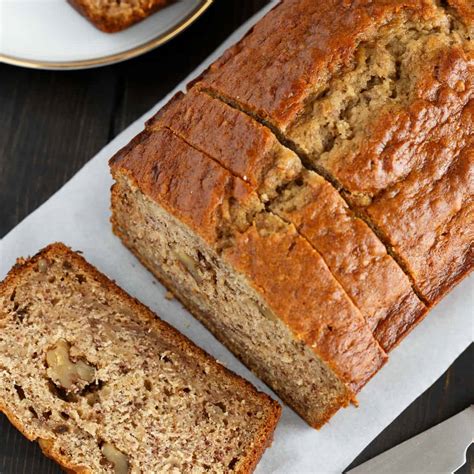 We have been making our family's banana bread recipe more lately, and because we have so much time during quarantine I thought I would share it as a good way to pass the time. You can add your own touches to this recipe as well so enjoy!
Ingredients-
2 cups all-purpose flour
3/4 cup brown sugar
1 teaspoon baking soda
1/4 teaspoon salt
1/2 cup butter
2 eggs, beaten
2 1/3 cups mashed, overripe bananas (the more overripe the sweeter it'll be)
Directions-
Preheat your oven to 360 degrees. Also, grease a 9×5 inch loaf pan
In a large bowl combine the flour, baking soda, and salt, then set that aside.
In a separate bowl, cream together the butter and brown super using either a hand mixer or a standing mixture. Then once that is creamed stir in the eggs and bananas until well mixed.
After that, add the wet ingredients into the dry ingredients and mix them until moist.
At this point, you can add in your other ingredients such as chocolate chips or nuts, etc.
Lastly, pour the mixture into your greased loaf pan and bake for around 60-65 minutes. Once the time is up, check with a toothpick to check if fully done and let cool for ten minutes.
I hope you enjoy this recipe and that your quarantine baking goes well!