Series: Artists' who are Modernizing the Fine Arts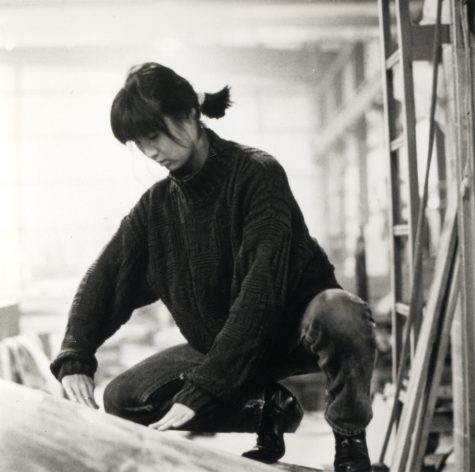 Maya Lin is an American installation artist, specifically sculpture and architecture. She is involved in many Art Movements, including the Post-Minimalism Movement and the Environmental Art (Land Art). Maya first received national recognition as an undergraduate at Yale as a 21-year-old. Her design was chosen to compete in a national competition for the Vietnam Veterans Memorial in Washington D.C. Which is now considered one of the most influential memorials of the post-World War II period. Lin has been most noted for her works and installations for memorials, but she has done some work to emphasize nature. Lin aims to bring awareness to the environment for audiences in urban spaces. She is able to do this by creating works that center around the depleting environment. Both of Lin's parents, along with other family members, were highly involved in the arts as well, which influenced Maya to join the art world. Maya's father was a former ceramist and dean of Ohio University College of Fine Arts.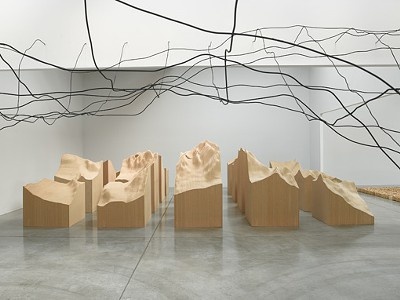 Maya's mother is a poet and taught literature at Ohio University, she is also niece of Lin Huiyin, who is a poet and said to be the first female architect in modern China. Even Maya's older brother, Tan Lin, is a poet. Growing up Lin spent most of her time in her studies and took classes at Ohio University until she graduated from Yale University with a Bachelor of Arts degree (1981) and a Master of Architecture degree (1986). During school at Yale, Maya was a large environmental activist and spent many years after her works on memorials, began to investigate people's relationships with their environment. Lin stated that she is very attracted to landscape and that she focuses on the balance of nature, so nothing is dominating another. Lin's work focuses on the idea of hidden histories to bring attentions to landscape environments. Lin's goal is to highlight the impact of humanity on the environment, by drawing attention to issues such as global warming, endangered bodies of water, endangerment/extinction of animals and many other issues.