The Perfect Summer Breakfast Tacos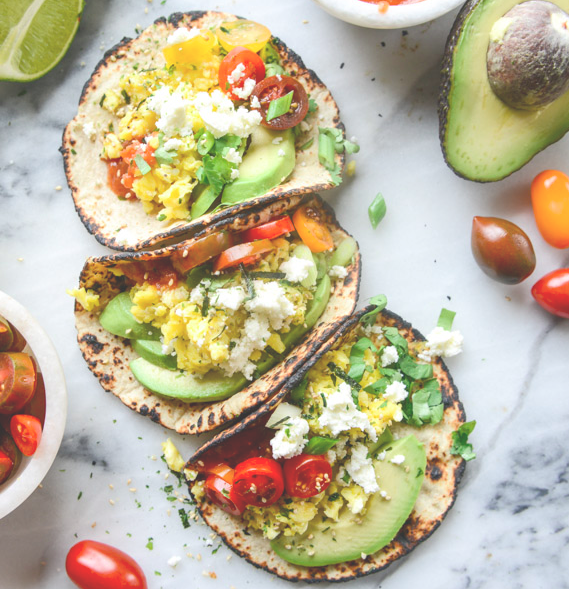 With summer coming around, for many it is tempting to sit around and snack on unhealthy food. Luckily, I have the perfect summer breakfast recipe for you to try out!
Breakfast Tacos:
Ingredients:
Four large eggs
2 tablespoons unsalted butter
small, 4-inch corn or flour tortillas
1 avocado, thinly sliced
1 green onion, thinly sliced
1/4 cup sliced cherry tomatoes
1/4 cup chopped cilantro
1/4 cup salsa
1/4 cup queso fresco cheese
1 tablespoon nori furikake seasoning
Instructions:
Heat a large nonstick skillet over medium-low heat and add 1 tablespoon of butter. Lightly beat the eggs until just combined and then pour in the skillet. Stir and toss until the eggs cook, and right before them firm up, stir in the remaining tablespoon of butter and toss until it's incorporated in the scrambled eggs. Next, to assemble the tacos, add the sliced avocado on the bottom. Top these with the eggs, tomatoes, some green onion, cilantro, salsa, queso fresco and add a touch of the furikake seasoning and enjoy!