Why Should Students take Mental Health Seriously?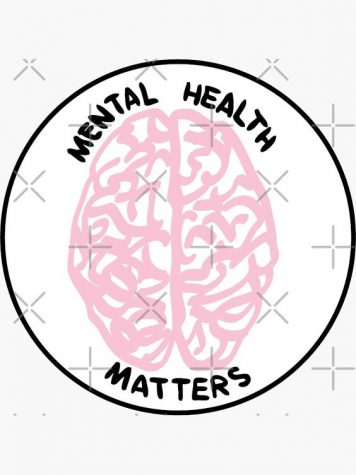 Availability of mental health resources for students is essential to their psychological well being in many ways. Having a stable mental health state is beneficial when it comes to academic success and retaining information.
The American College Health Association survey finds strong evidence for this to be true. It was found that students who reported high levels of psychological distress also reported receiving lower grades and finding themselves struggling to find motivation, eventually turning into an unbreakable cycle that often sends students downward. It is important that students know that resources are indeed there for them. Where and how one can use those resources is something that should be essential to each student's knowledge.
Holy Family has a great set of academic and emotional support systems, like our school counselors, located in the guidance office. While interviewing one of our own counselors here at Holy Family,  Mr. Rutz answered a few questions on the topic of mental health in relation to students:
Q: Why do you think it's important for students to care about maintaining their mental health?
A: "We have one body and one mind. Most of us when we would have an injured arm or body part would probably take care of it and treat it so our quality of life would improve. Well, the same goes for our mind. Keeping our mind in a healthy place and taking care of it is very important for our well being. Some of the healthiest and strongest people I know take care of their entire body, not just the physical aspects but the mental parts as well. This can be challenging and hard at times but it is worth it because each and every one of us is worth it."
Q: How does Holy Family provide resources for students' psychological needs?
A: "Students and families are encouraged many times during the year and through many different outlets to talk with their counselor about these needs. Holy Family school counselors make appointments to meet with students and check on these needs through out the year. Counselors also have resources on their website as a starting point for families if they are not comfortable reaching out in person. This is under "guidance" on the Holy Family website. Students can sign into their my school accounts to receive this information as well. Students and counselors can talk about resources as well in person. Holy Family also provides outside speakers to present on different mental health topics. One thing that is really cool is when students provide information during convocation about these topics as well. It is very powerful and awesome to see students providing information to their peers and offering support. This is a win win for our Holy Family community."
Q: Do you think schools could be doing more to teach and spread awareness on mental health?
A: "Anytime schools are providing education to students about their health and well being is a win. I don't think we can ever have too much awareness surrounding mental health. Talking about it is healthy and creates a healthy environment for all. If you ever want to talk, the school counselors would love to listen and work with you to help improve the lives of students and our Holy Family community. It's an ongoing process and we can always improve as individuals, as a school and as a community."
After reading this article, I hope you consider the impact that awareness can have on mental health. Consider your mental health needs and be there for others. Sometimes, all one might need is just a simple hug!