Minnesota High School Hockey: Confirmation of Bridge Season and More
High school hockey and Minnesota. The two go together like a cup of joe and the Sunday newspaper. With a long history of excellence and excitement, Minnesota High School Hockey is quite possibly one of the most dominant producers of professional talent in the country. Players, parents, and spectators alike hold each new season in high anticipation.
With the 2020-2021 season right around the corner, many questions have been up in the air regarding COVID-19 precautions. According to Episode 13 of the Overtime Hockey Podcast, the season will begin on November 23rd with the number of games being played reduced by 30 percent, making the season a total of 18 games, compared to the previous 25. In regards to if the games played will only be between conference competitors, Minnesota Hockey Coaches Association Executive Director Mike MacMillan says that it will "be a mixed bag… some of the conferences will go with the straight conference schedule, and other conferences will go with a blended schedule".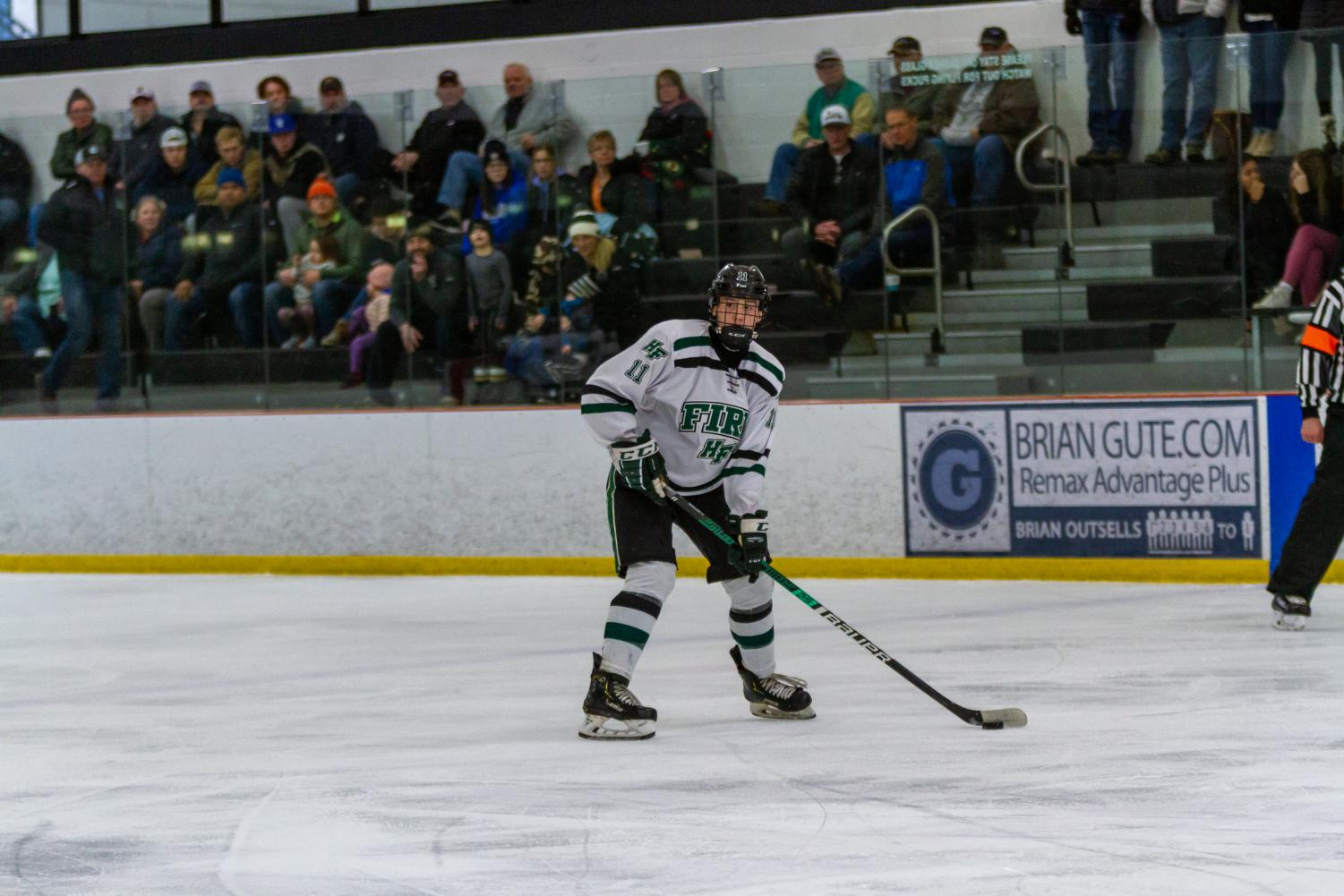 In order to allow players to play more games and have a more complete hockey experience, plans are being organized and put into action for a "bridge" hockey season. The season will be roughly one month, starting in late October, with teams being able to decide the number of games they play and who they are played against. "It is essentially a Minnesota Hockey sponsored captains practice season", says Benilde-St. Margaret's Boys Head Hockey Coach Ken Pauly while being interviewed on the Overtime Hockey Podcast. He notes that over 40 programs are interested in participating in the bridge season, and that parents are playing a big role in advocating and setting up the process.
Luke Roelofs, one of four senior captains of the Holy Family Boys Hockey team for this upcoming winter, is looking forward to the bridge season and what it means for the team. "We are all really excited about the bridge for this fall. I'm pumped that we are getting the opportunity to play early, despite our normal season being shortened", says Roelofs. The ultimate goal of the bridge season is to allow high school hockey players to play the game they love and stay safe while doing it. It may not look the same as previous years, but it is safe to say that Minnesota high school hockey is back!