Boys Basketball is Back- Season Preview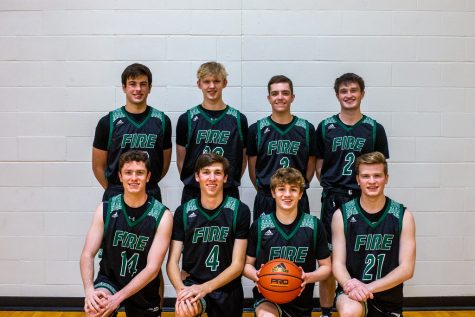 Holy Family boys basketball opens up their season with a conference game against Glencoe-Silver Lake on Saturday, January 16, 2021. The team is led by senior captains Jake Kirsch, Gavin Lund, and Noah Seck. Other returning seniors include Brendan Quinn, Joey Richelsen, Greg Stoffel, Jalen Ward, and Jacob Warmka. With strong leadership from the eight returning seniors, the Fire looks to be a competitive team.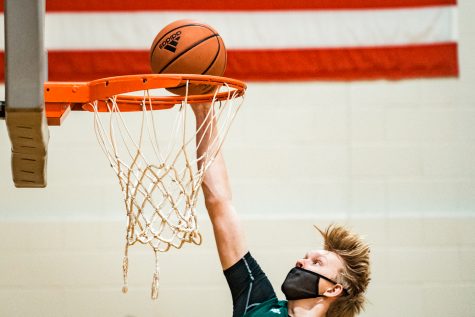 This year's varsity team also includes juniors, Nick Charpentier, Austin Clifford, and Derek Pass, as well as sophomores, Braylon Cummings, Boden Kapke, and Michael Richelsen. Captain Noah Seck stated that the team "has a possibility of being very good" and that they are "looking to make a deep run in sections or even state" provided that they have the opportunity to play post-season games this year. Sophomore post, Boden Kapke, will be a key player to keep an eye on with an average of 7.4 points per game as only a freshman. He closely follows another key player for the Fire, Noah Seck, who has the highest average of 9.4 points per game.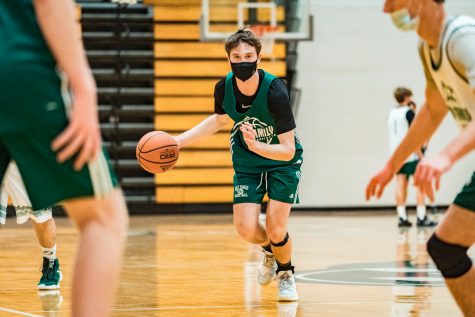 Due to the ongoing Coronavirus pandemic, the season will look a little different. When asked about this year's basketball season, Captain Gavin Lund said, "I am honestly just excited to get a season despite these unorthodox times." With a late start to the Minnesota State High School League's winter sports, the Fire are expected to play a shortened 18 game regular season. The players are also required to wear masks during practices and games, an adjustment all players are willing to make to be on the court. Lund also stated that "sure it is hard to play with a mask on, but I am just glad to get a senior year with a team that looks pretty good." The order also includes a fan limit capacity to 25%, with a maximum of 150 spectators. Seck, when asked about playing under the circumstances of this season, said, "this past year has been one I definitely won't forget. I am just happy I get to play my senior year for the sport I love the most." After hearing from the seniors, I think we all can agree that the "boys are back" and ready to compete no matter what obstacles have been put in their way.