Math League Wins State Tournament
The Holy Family Math League team placed 1st in the State Tournament on March 15th. Holy Family came out on top in a group of 11 teams from Class A. A total of 40 teams from each class competed in this year's tournament. The entire tournament was done virtually this year due to COVID-19.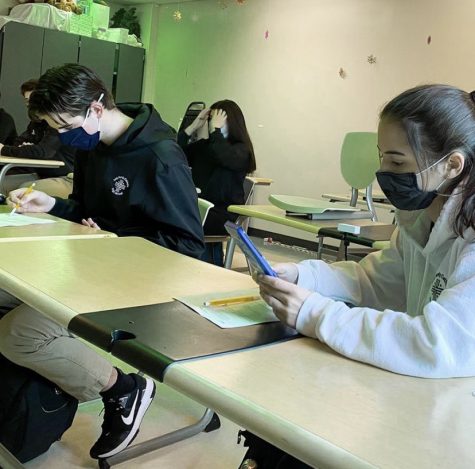 Mr. Kannel said that "the state tournament is structured just like a regular-season meet with for individual events. Each participant on the scoring team of 8 does 2 events."
Members of the scoring team were senior captains Greg Stoffel ('21) and Lauren Taylor ('21), Joseph Freitas ('21), Jeremy Schumacher ('21), Eddie Diminnie ('22), Alex Schrupp ('22), Michael Richelsen ('23), and Andrew Klawitter ('24). Isabel Busch ('22) competed as an alternate. 
This caps off a successful year for the team, in which they placed second in their division, first in their section, and second in the state for the regular season. Go Fire!