End of Year Activities
Though the school year is winding down, there are still plenty of activities for Holy Family students to do. With that in mind, here are a few things that students won't want to miss.
April 15-18th: Into the Woods – The Holy Family Theatre Department will be putting on four live performances, which will take place outdoors and include live music. Tickets are $7 and can be purchased on the Holy Family website. Junior Laura Theis ('22) says that people should come watch a performance because "it's a rare opportunity to see a live show in the middle of this ongoing pandemic."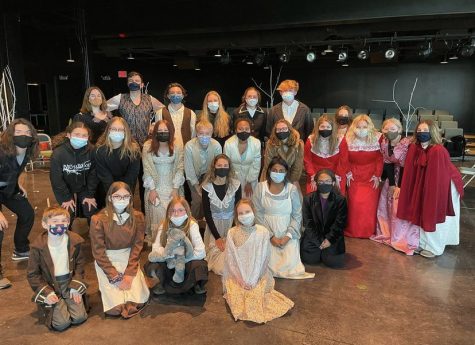 April 28th: Spring Coffeehouse – Virtual auditions have already taken place, and the event is planned to take place outdoors to allow the audience to practice social distancing.
May 7th: Spring Concert – Concert Band, Jazz Band, Chorale, Chorus, and Voices of Fire will perform the pieces that they have spent many months perfecting and working hard on.
May 18: Start of May Term – After finals, students will have the chance to take part in classes outside of the normal curriculum in the first edition of May Term. Classes include Italian Cooking, Child Development, Managing Personal Finances, Card Making, and more.