Fun Places to Travel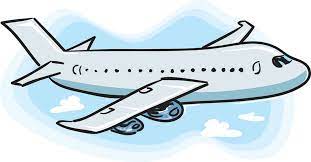 Traveling is always amazing because you can explore, experience new things, and relax. With this in mind, here are some exciting places to visit for spring break or in the future!
Cancun 
Cancun has everything you need for an amazing spring break getaway. Along with its white sand beaches and beautiful coastline, Mexico City has a plethora of all-inclusive resorts with low-cost packages that include drinks, meals, and entertainment. If you get tired of the beach, visit the Mayan ruins of Chichén Itzá and El Rey Ruins.
Spain 
Madrid and Barcelona, both vibrant cities, are also world-renowned for their arts and culture scenes, fantastic food, incredible museums, and impressive shopping options. Spain is also a country full of natural beauty and inspiring landscapes, from it's imposing mountains to the countless glistening beaches that dot it's coastlines. Spain also has over 5,000 miles of coastline and thousands of beaches, so you're never far from a beach no matter where you go. Restaurants and lively tapas bars abound in the country's vibrant cities, while traditional dishes such as paella can be found in small-town cafés and restaurants.
Bahamas
If you're looking for fun in the Caribbean, the Bahamas might be the place to go for spring break. There are also a lot of cool things in the Bahamas such as the swimming pigs of Exuma, a history of pirates, and fantastic scuba diving and snorkeling.
Paris 
Perhaps more than any other European city, the mere mention of Paris conjures up images of world-famous landmarks. Few places do landmarks quite as well as the city of love, with an abundance of landmarks, museums, and cathedrals to visit. From the iconic Eiffel Tower to the gothic Notre Dame to the Louver and gardens galore. Paris is also well-known for its bread, pastries, macarons, and other delectable treats – France is well-known for its cuisine. Overall, it's an amazing place with a lot of culture and photo opportunities.
London 
One of the best things about London is the abundance of free attractions. Some of the best museums, including the National Gallery, the Science Museum, the National History Museum, and the British Museum, are free to visit. There is also the Tate Modern, which has many free exhibits.
Rome 
Rome is a fantastic mix of history, archeology, art, religious culture, and delicious food. It is undoubtedly the most popular place to visit in Italy. It's a great location to visit and the culture is beautiful!