Book Review- It Ends with Us
It Ends with Us by Colleen Hoover is essentially a love story, but it is not a traditional  romance novel. It is, however, a love story about putting one's needs before the needs of others and deciding to stop a cycle of violence. This book helps readers understand the conflicting feelings women experience when they are struggling with domestic violence. These women often debate prioritizing their safety and the person they love. 
Hoover encourages readers to fall in love with both Lily and Atlas' relationship and Lily and Ryle's relationship. There is a level of heartbreak for Lily, who is caught in the middle. Ryle seems perfect for Lily but has a violent side. Lily struggles with understanding the complexities of domestic abuse, which is something more common than most people realize. Excuses and rationalizations make the reader desire to "just give him another chance."
 The plot twists are plentiful.  The lives of Hoover and her mother inspired the occurrences in this book, and the view of domestic violence as a morally gray behavior is intentional. This book shows how difficult it may be for women to cope with abuse by a loved one, and it opens awareness to this painful subject. Though a challenging focus for a novel, the ending is beautiful and an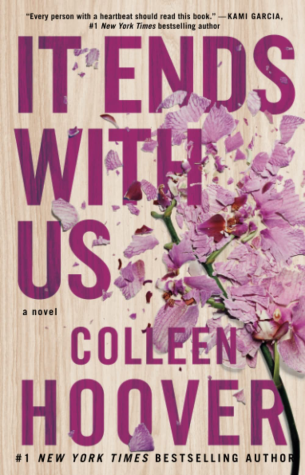 essential reading.