Book Review: Anxious People
Anxious People- Fredrik Backman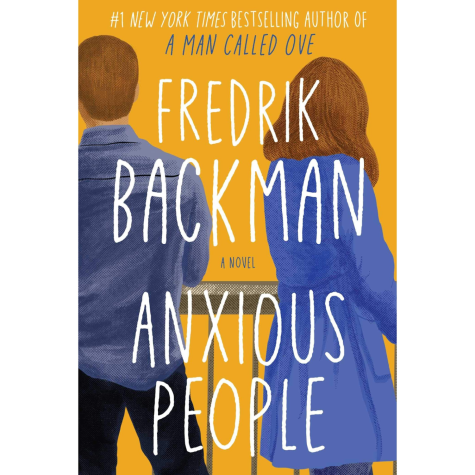 Real estate viewing isn't often a life-or-death situation, but when a failed bank robber breaks in and holds a number of strangers hostage, it quickly turns into one. The worst hostage situation imaginable is created when a newly retired couple who incessantly search for fixer-uppers to evade the terrible reality that they can't mend their own marriage, a young couple expecting their first child but can't seem to agree on anything, a wealthy bank director who has been too busy to care about anybody else, a woman in her eighties who has lived long enough not to be alarmed by someone waving a gun in her face, a real estate agent who is flustered but still willing to negotiate, and a mystery man who has barricaded himself in the apartment's only bathroom are added to the mix.
They each have a lifetime's worth of grudges, secrets, and emotions that are just waiting to burst. The characters have hidden unexpected truths which add something extra to the plot and make this book so compelling. All of them, including the bank robber, are in desperate need of rescue. These reluctant allies will divulge stunning truths about themselves and start a series of events that is unexpected as the authorities and the media surround the location. Soon, the thief must choose between facing the police outside or remaining in the flat with this impossible bunch of people. 
The hostage situation provides a distinctive setting for this novel. What could be better than putting a bunch of strangers who couldn't care less about each other into a room for hours in a stressful circumstance (at first)? Yes, it makes a fascinating plot with some entertaining character interactions, especially since each character is so unique. In addition, there is a tremendous amount of empathy. It is a beautiful lesson of how people can be there for each other, especially if given the chance to learn about each other's struggles. It starts with the hostages feeling sympathy for the robber's predicament and continues with the hostages learning about each other and reacting with kindness. An intelligently written novel, Anxious People is about the enduring strength of friendship, forgiveness, and hope — the things that keep us afloat even under the most trying of circumstances.