Top 5 Books to Read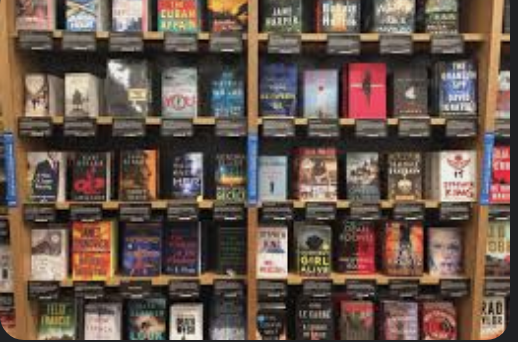 Top 5 Popular Books to Read According to Barnes and Noble
If you are looking for a book to read for a class or just for fun, here are 5 books that you might want to consider.
Spare By Prince Harry– This is the story of Prince Harry's life as he lived it. He talks about the hardships that he had to go through such as always being second to his brother, enduring talk and speculation about him and experiencing conflicts.
The Sun and its Shade by Piper CJ– As wounds heal and new relationships blossom, Nox and Amaris must confront impossible obstacles and stretch their magic to its limits if they are ever to create a world that might finally reunite them for good.
The House of Wolves by James Patterson, Mike Lupica– Joe Wolf applies a cutthroat determination to his life's work, from building a California business empire to parenting three sons and a daughter. Kill or be killed. When the patriarch takes a deadly cruise on San Francisco Bay, Joe Wolf's bloodline becomes SFPD's lifeline.  Detective Ben Cantor trails the "pack of wolves" as the siblings vie for control of their legacy of power and assets. All four have the means and the motive to commit murder, but only one of them is most like Joe Wolf. Only one of them earned their father's love. Lurking in the shadows is the real alpha wolf. That creature survives on instinct. And desire. To kill all the wolves dead. 
Throne of the Fallen by Kerri Maniscalo– is a seductive new stand-alone novel set within her fan-favorite Kingdom of the Wicked world, perfect for readers of fantasy, romance, and mystery alike. Envy and Camilla must embark on a perilous journey through the Shifting Isles—from glittering demon courts to the sultry vampire realm, and encounters with exiled Fae—while trying to avoid the most dangerous trap of all: falling in love.
The Stolen Heir: A Novel of Elfhame by Holly Black– A runaway queen. A reluctant prince. And a quest that may destroy them both.Eight years have passed since the Battle of the Serpent. But in the icy north, Lady Nore of the Court of Teeth, has reclaimed the Ice Needle Citadel. There she is using an ancient relic to create monsters of stick and snow who will do her bidding and exact her revenge.