Why Frank Ocean is my Favorite Music Artist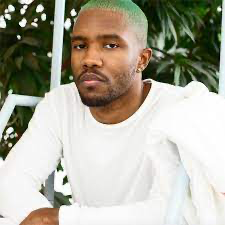 It is safe to say that Frank Ocean is my favorite singer of all time, and here is why. Frank Ocean has established himself as one of the most outgoing R&B artists of all time. 
Finding musicians that have the ability to make music like Frank Ocean is rare; he has the ability to tell a story through his music. He never shies away from mixing elements from different genres in his music, making his songs truly unique.Throughout his lyrics he shows a very vulnerable side which makes his music very distinctive.
My favorite album, Blonde, showcases Ocean's perfect vocals, instrumentals and lyrics. This album is so good, I would display it in a museum. This album has had a huge impact on my life and completely changed the way I listen to music. My favorite song on this album is "Self Control." This song can easily convey any emotion; if you're in a good mood the outro is big and atmospheric, and when sad, the outro can sound heart-wrenching. This shows that Frank Ocean is a really versatile artist. This album is great for people looking to expand their music taste and seek an emotional outlet.
Chanel Orange is another great album by Frank Ocean that I recommend. This album is more upbeat compared to Blonde. This album has elements of jazz and hip hop. Even though this album is more upbeat, it still has very emotional songs such as "Bad Religion." My favorite song on this album is "Pink Matter," which features Andre3000.  The amazing bass line, Andre3000, the emotion and lyrics, make this song a masterpiece.
There is no doubt that Frank Ocean is one of the greatest artists of all time. It doesn't matter which song he sings, you can count on it to be of 5-star quality. His albums are very refreshing and therapeutic, which is why I enjoy listening to them. I wish I could go back in time and listen to his albums again for the first time. The music he creates is nothing short of pure beauty, and I recommend everyone listen to it if they haven't already done so. It is for all these reasons that Frank Ocean is my favorite singer – perhaps, of all time.