Top Ten Halloween Costume Ideas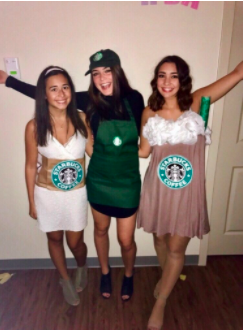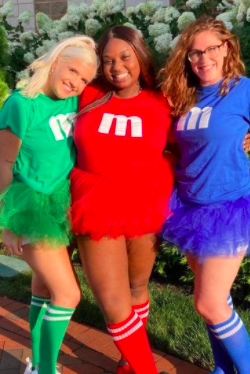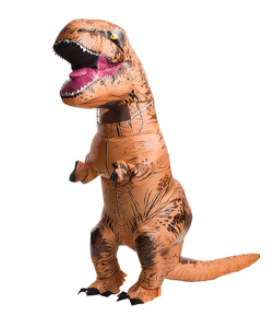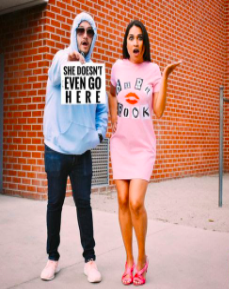 1) Starbucks worker!! It is really easy to find everything you'd need for this costume. It's good for a last-minute idea and your friends could dress up as different drinks. 
2) Luigi or Mario costume. This costume is cute and good for pairs. It's also pretty simple and easy to pull together. 
3) Olivia Rodrigo in the Sour Album Cover is fun and definitely trendy. Just grab some plaid trousers, a furry pink crop top, and put some stickers all over your face.
4) T-Rex costume! It's fun and an easy way to get a lot of laughs … It's also really simple and something easy if you're more of a last-second costume person. All you need is a blow-up dinosaur costume!
5) M&M Halloween Costume! These M&M shirts come in a variety of colors in both youth and adult sizes. You can even buy the matching tutus for the complete look. Great for big groups that want to coordinate!
6) Dionne and Cher's Halloween Costume. Thought plaid and knee-high socks were out of style? As if! The style is as timeless as this iconic duo from Clueless.
7) Pink Ladies Halloween Costume is cute and comfy, just throw on a satin pink jacket over an all-black outfit and call it a day.
8) Bachelor Contestants Halloween Costume! Grab your bestie, shop your closet for your finest party dress, and apply the cheapest mascara to guarantee mascara tears for this laugh-worthy costume.
9) Damien and the Burn Book Costume. For the couples that are aiming to be funny, not cheesy, Damien and The Burn Book from Mean Girls just might be it. 
10) The Pogues From Outer Banks! Really fun, cute, and won't take too much time. It's all about beachy casual looks for the entire group.